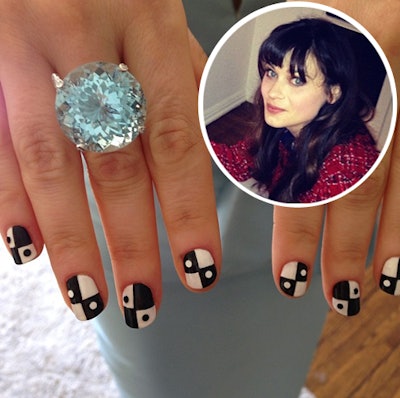 If there's one celebrity who comes to mind when we think of nail art, it's Zooey Deschanel. The New Girl star has stunned media with her nails at awards shows and flaunted fun fingertips just because. Flip through to see her many unique manicures throughout the years.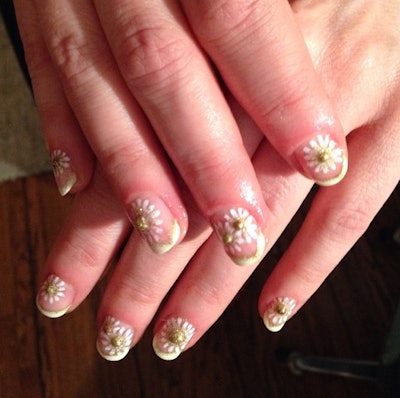 Most recently, Deschanel wore these darling daisy nails by Tom Bachik (@tombachik) to the 2014 Golden Globes.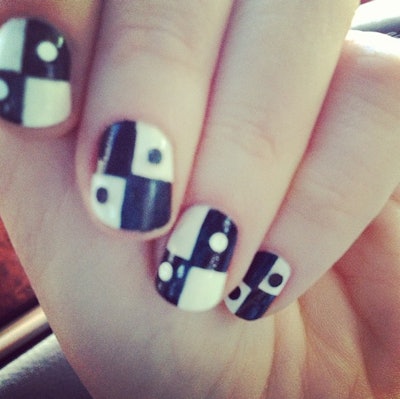 Bachik also gave Deschanel this yin and yang mani for the 2013 Emmy's.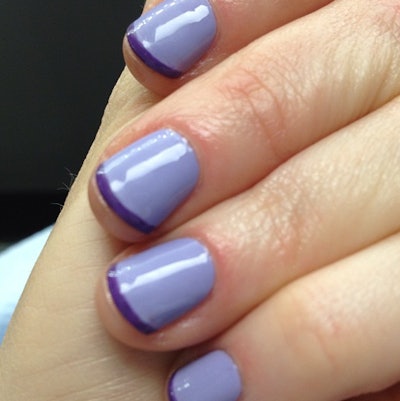 In the midst of sunny spring, she lightened up her look with a monochrome purple French by Bachik.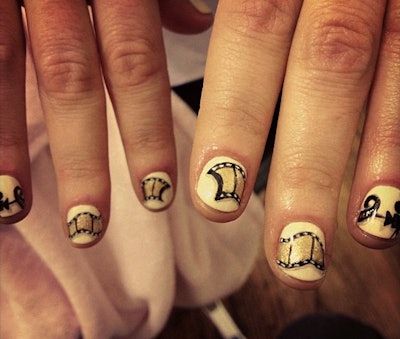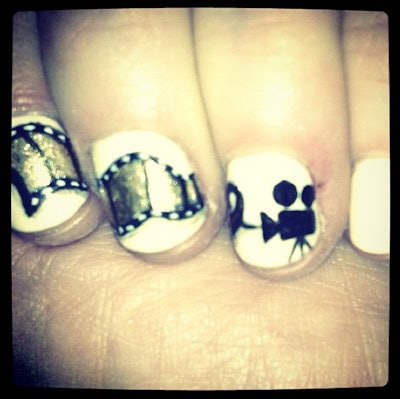 Her go-to manicurist was also the artist responsible for the famed film manicure Deschanel wore to the 2013 Golden Globes.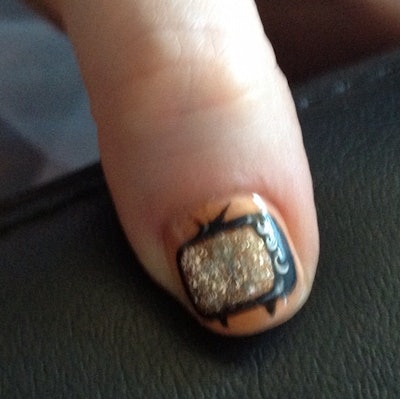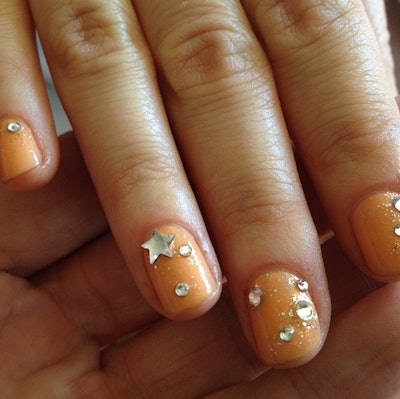 Just for the Emmy's, Bachik gave Deschanel tiny televisions on her thumbnails.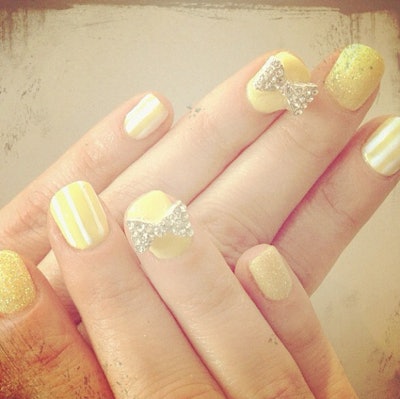 When you have yellow polish, make lemon manicures! Deschanel wore this look done by Chi Nail Bar to the Critic's Choice Awards in June 2012.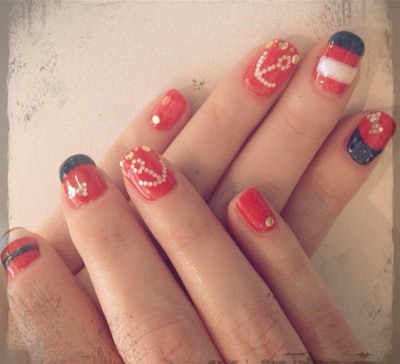 Just a month prior to that, her digits were dressed up in nautical style by Chi Nail Bar.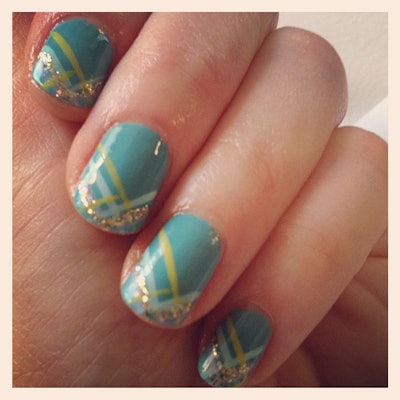 Manicurist Elle (Instagram @enamelle) painted a springtime palette for the actress in April 2012.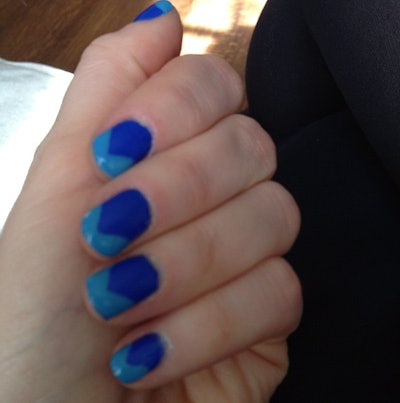 And Elle would have had to remove the polish from Deschanel's self-done mani the week prior – a monochrome blue V-shaped French.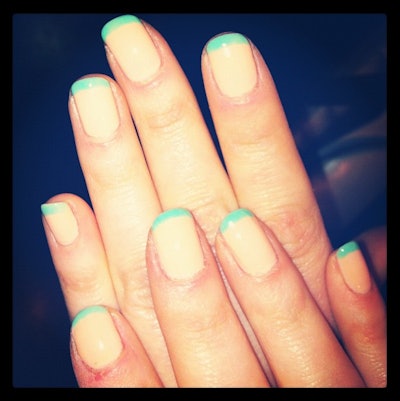 In March 2012, Deschanel's nails were prepped for spring with a colored French by Nettie Davis (Instagram @nettiescrub).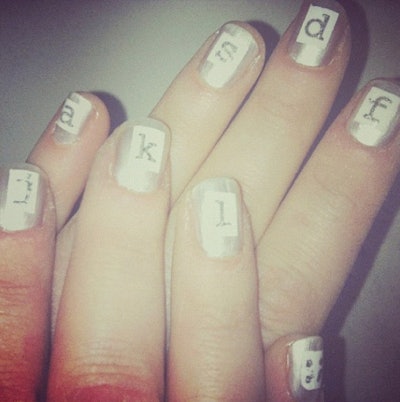 Just for writers and all lovers of the written word, Deschanel tried out Courier font stencil nails, with stencils by Elle (@enamelle) and nails by Bachik.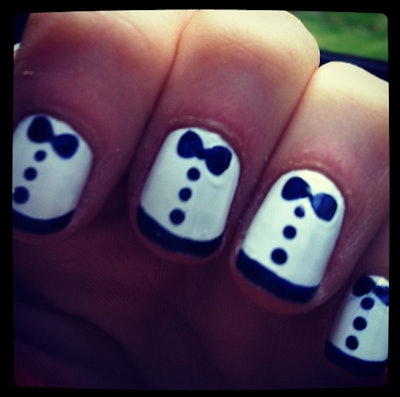 When Deschanel arrived at the 2012 Golden Globes, her nails were black tie formal!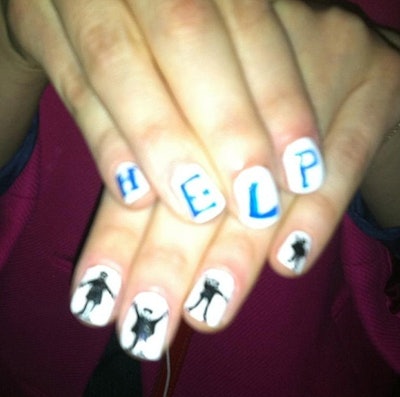 Just before New Year's Eve in 2011, Deschanel experimented with Beatles nails.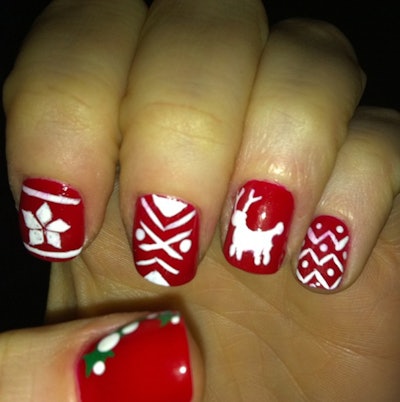 To celebrate winter in style, the star tried these festive sweater nails!
[Images: Instagram @zooeydeschanel, Instagram @tombachik]