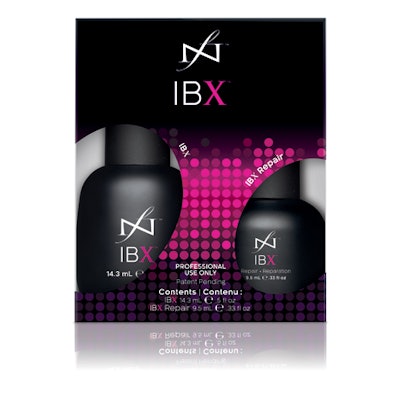 Removing gel polish can be really rough on nails, causing them to dry out, crack, and peel! And ideally, as a nail professional, you'd like to be caring for those tips, rather than damaging them.
To protect nails from harm, Famous Names has just launched IBX, a brand new protective treatment system for use under all gel polishes. The system includes two parts: IBX and IBX Repair. IBX contains Avocado and Jojoba oils that apply just like polish to soak into the upper layer of the natural nail, and cures under an LED lamp. Use on clients' nails to keep them in ideal condition!
Check out more at www.famousnamesproducts.com for more information.
[Courtesy of Famous Names]