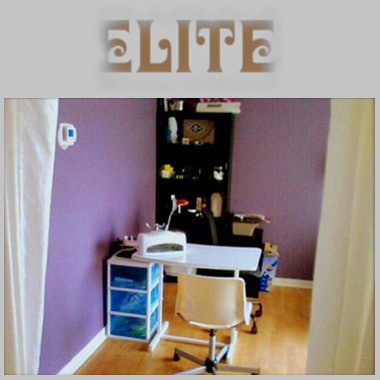 Welcome to our new feature "NAILPRO-file" where we highlight neighborhood nail salons and their owners from around the country and around the globe! !
This week's salon is in Ontario, Canada!
Meet owner Amy Henderson of Elite Manicures!
Salon Name: Elite Manicures
Salon Open Since: 2012

Salon Address: 298 Singleton Way, Ottawa Ontario Canada K1E2B3
Salon Phone: 613-790-0725
Salon Website:www.elitemanicures.com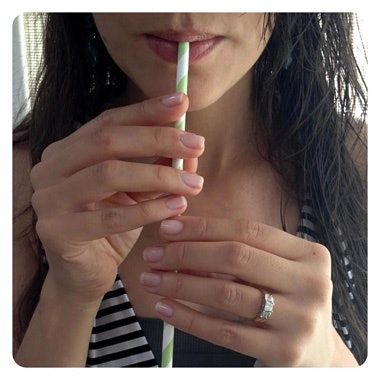 Tell us how you decided to open your own salon.
I was previously working in the car industry. When that took a down turn, I was laid off. So instead of being discouraged with the predicament my family was in, I took the time and did some research about what I really had a passion for. I studied, did my certification, and decided that the BEST way for me to spend time with my children and family was to open a Nail Bar in my home.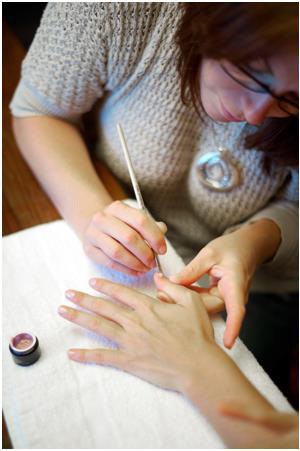 What sets you apart from other salons?
There are shops on every corner in my area. Personalized service and friendship is what I take pride in. I love my clients, we get to know each other, and they always seemed shocked that I remember every detail of our previous chats. Everything from problems to pets, I'm here to lend an ear and help your hands.
What is your most popular service?
My custom nail art is my number one service. My clients email me something they are thinking of, or tell me what ideas they have, and we go with it. It's always new, exciting and challenging. I have won 2nd place in two National Bio Sculpture Gel Nail Art competitions within my first year of business. Sometimes, you just have to take a chance and submit your work. Luckily for me, it paid off.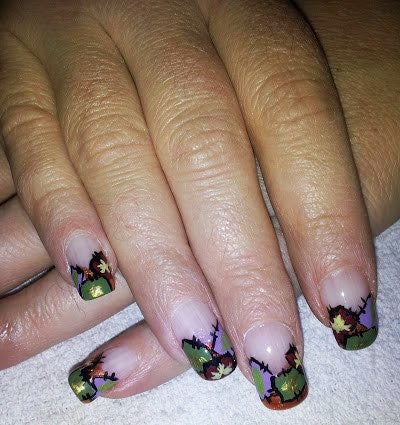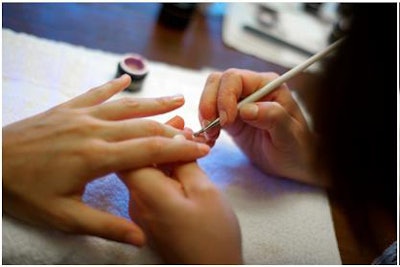 What products do you use in your salon and why did you choose them?
I have used a few different UV gel products. I have settled on Syngery Gel by Young Nails which is a hard gel for my Nail Enhancements, and I have Brisa Gel, by CND for my soak off overlays.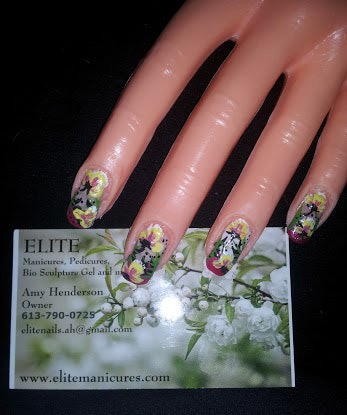 Do you offer retail?
I don't typically keep retail in stock, but I'm always willing to go the extra mile for my clients. If I feel there may be something that will benefit you in between appointments, I'll recommend it. If you are interested, I will go pick it up for you for your next visit.
What's the best compliment you've received about your business?
It always warms my heart when my clients gasp at the end of their service and say that THAT is their favourite set (even though they said it every week before that! LOL)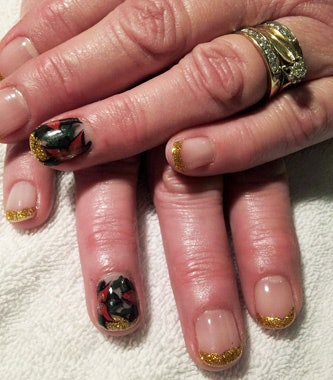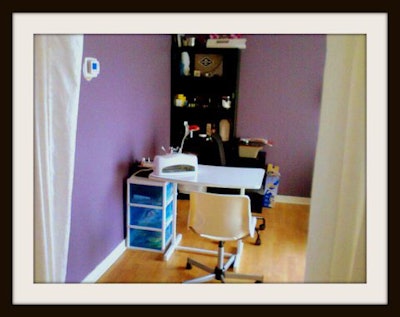 What is your funniest/craziest salon story?
One day my cat got into the room and jumped up on my table! He laid down on my client's hands which had a fresh coat of un-cured gel and accessories on it. I was less than impressed. However, we had a good chuckle. (He now resides in the bedroom when I have clients.)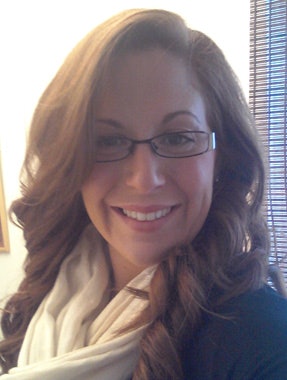 If there was one piece of advice that you could pass along to another salon owner, what would it be?
Pace yourself. Doing 20 people a day may be great, but you can only sustain that for so long.
Anything else you'd like to add?
Be smart, always one step ahead. Don't be afraid to make YOUR business the best in that moment with a client. Always go that extra mile. That is what builds a client relationship and that causes referrals.
You can find Elite Manicures on the web:
Website: www.elitemanicures.com
Facebook: ELITE Manicures
Pinterest: Elite Nails
Instagram: elite_nails12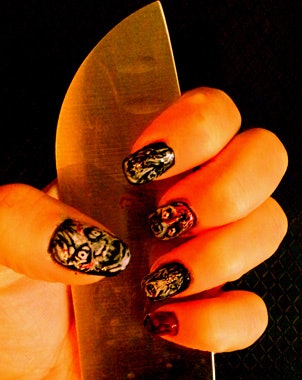 Would you like your salon featured in NAILPRO-file? Contact Chrisi Talyn Saje in the NAILPRO web department: here »
NAILPRO reserves the right to edit submissions for length, grammar and clarity.