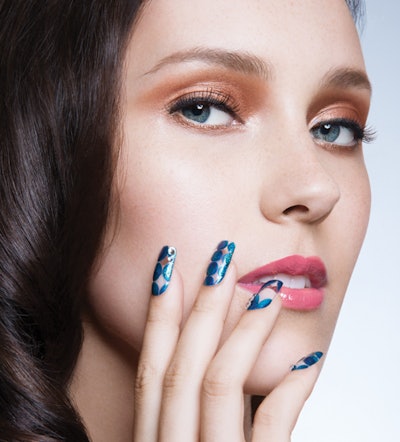 Want to keep your clients coming back to you for the latest in nail fashion? If you're looking for new styles to try, check out these 5 trends you should master in 2014.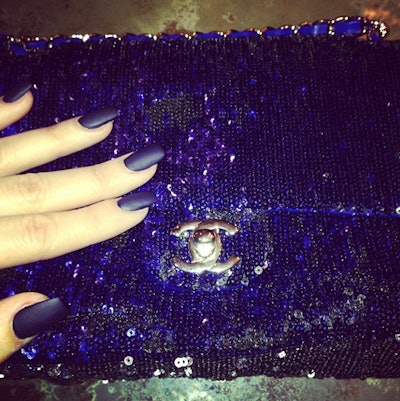 5. Matte
We've seen more and more matte nails lately, but we hope everyone incorporates the cool velevety finish this year. A good product to try? Add Orly Matte Top to nails you've already painted, or get pre-mixed semi-matte color with OPI 4 In The Morning.
[Image: Instagram via @khloekardashian]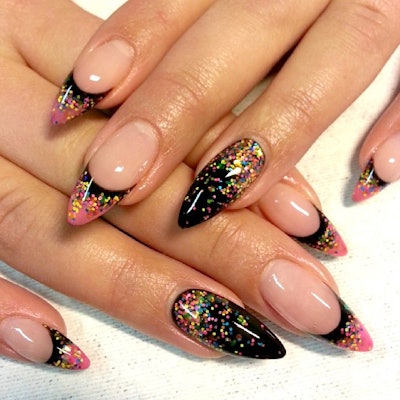 4. Pointed Nails
No longer just for the likes of Rihanna and other superstars, some version of the pointed tip should be given a chance at least once. The shape elongates the nail and can leave more space to show off designs!
[Image: Instagram @sveanaglar for NAILPROdigy]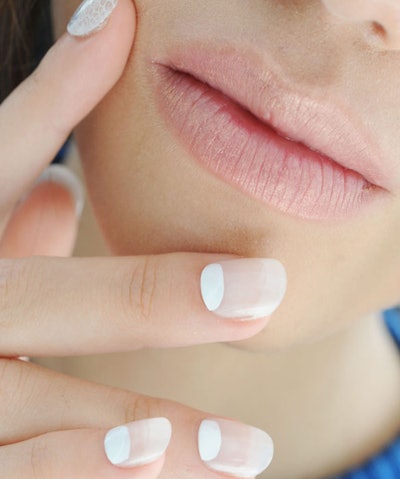 3. The Moon
Whether you call these half-moons or a reverse, upside-down backwards French – the look remains the same: a small circle painted toward the cuticle of the nail. We love that this simple style changes so drastically with color – for festive occasions, give clients a glitter polish for the moon; for nights out, mix black and a neon; and for everyday wear, try two of your clients' favorite subtle colors.
[Image: Morgan Taylor Lacquer from NYFW S/S 2014 Diego Binetti]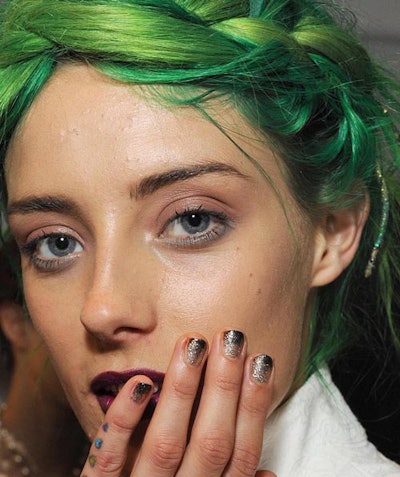 2. Ombre Glitter
Ombre isn't just for sponges and smooth polish! The sparkly ombre is an easy new look to do – select at least three of your favorite glitters, OPI Liquid Sands, or Zoya Pixiedust polishes, paint a stripe of each in ascending order on your nail, and seamlessly blur the line between them with a dotting tool, bobby pin, or nail art brush.
[Image: Butter London from NYFW S/S 2014 Nicole Miller]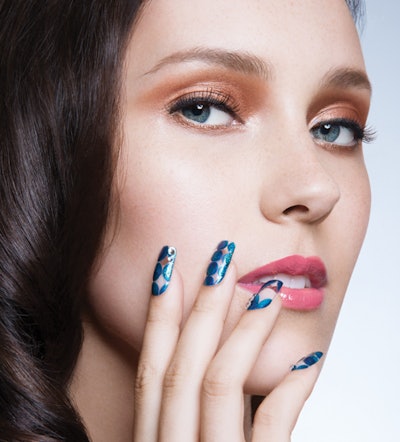 1. Floating Nail Art and Negative Space Nails
Our new favorite of the year is the design painted on either nude-colored or bare nails, deemed "floating nail art" as the pattern is seemingly suspended in space on the nail. It's not an overbearing attack of color, but still has the playful feel we want out of our nail designs!
[Nails by Naomi Yasuda for Nail It!]