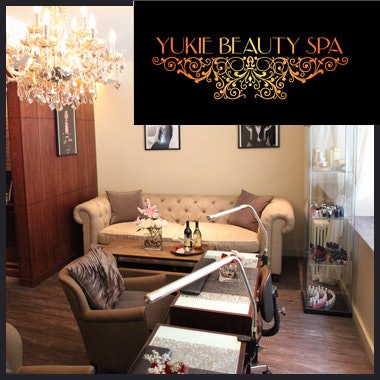 Welcome to our new feature "NAILPRO-file" where we highlight neighborhood nail salons and their owners from around the country and around the globe!
This week's salon is in New York City.
Meet owner Yukie Natori of Yukie Beauty Spa!
Salon Name: Yukie Beauty Spa
Salon Open Since: 2012

Salon Address: 40 East 58th Street, 2nd Floor, New York, NY 10022

Salon Phone: 212-810-6900

Salon Website: www.beauty-ny.com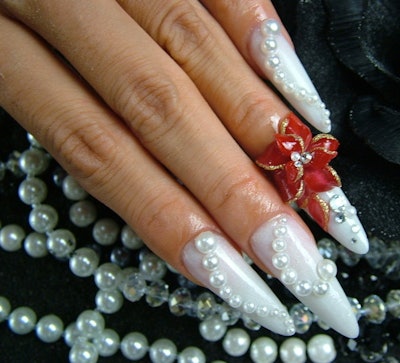 Tell us how you decided to open your own salon.
I am a beautician (both hair & nails) and have owned and operated Empire New York Nail School in Tokyo for fifteen years. Because this nail school was the Japanese division of America's largest beauty school, I was constantly splitting my time between Japan and New York in order for my students to study abroad. I, along with my Japanese students, have always wanted to open a nail salon in New York that combines the Japanese art style with American taste. That was always our dream. By chance, a boutique owner we knew offered us the chance to collaborate with the boutique and open a total beauty salon. This opportunity led to us opening the 3000 square foot "Spa Martier" on 2nd Avenue.
Two years ago, we made the decision to bring the nail services from this spa to a more convenient location. Because this was a new opportunity for me to utilize my beauty industry knowledge, I didn't hesitate to open a second location. The passion that my students have for nails always pushes me to experience new things, and take on new challenges.
What sets you apart from other salons in your area?
I always strive to take care of my clients' "time." Because I want them to relax without worrying about the time, I aim for a quiet, slow atmosphere. And more than anything, clients' nails are their treasure. Using only the highest quality, cutting-edge products at a reasonable price is very important to me.
Managing and maintaining staff skill levels is also a high priority for me. They study over 200 hours of manicure and pedicure techniques, and over 300 hours of nail art techniques, and are always studying new methods. I'd love for people to experience their techinques.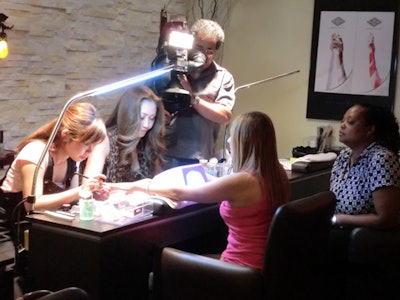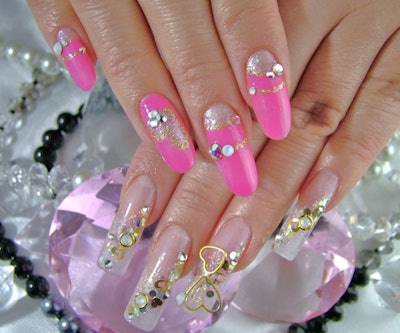 What is your most popular service?
Pure gel manicures which aren't gel polish. We carry nearly 300 colors, and a simple one color manicure will last close to three weeks. Polishes usually do not strengthen your nails, but pure gel manicures have both the thickness and flexibility to protect any nail type. It's light and lets your nails breathe, while keeping the shine intact.Another popular service is our gel art technique, using art products from Japan. Because I travel between Japan and New York once a month, I am able to bring over the latest trends to the salon. Nails are a format of self-expression, and I love for people to be able to enjoy them as their personal fashion statement.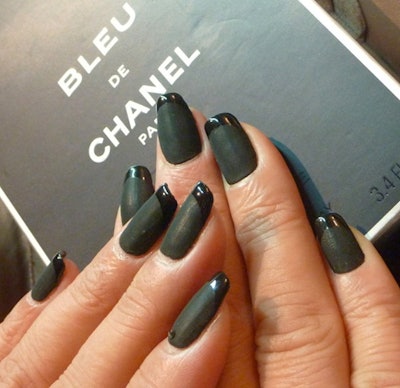 What products do you use in your salon and why did you choose them?
Cal gel and Bio Sculpture gel. Both are among the top quality brands when it comes to gels, using natural gel resin that is very gentle on the nails. For gel art, the Japanese brand "Belaforma Japan" which is very popular amongst professional nail artists in Japan. With a brilliant color selection, it's perfect for any design no matter how intricate or difficult. We select our products based on the state of the client's nails. For polish, we use Chanel and Christian Dior.
Do you offer retail? If so, what's your best-selling product?
The Japanese facial cosmetic line "CosmeProud" is very popular. It's a line of 24 karat gold and amber anti-aging products. Their peeling product makes your skin soft and supple within one use. They recently came out with an eye cream as well.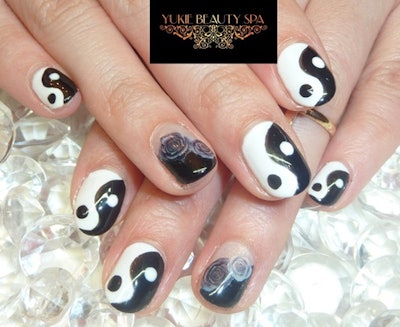 What's the best compliment you've received about your business?
We're always humbled when we receive a great comment on sites like Yelp, but one that especially stands out is when a client said that they were absolutely floored because nobody tried to sell her products or force an add-on. I was very grateful, because we provide services that the client truly needs, never on our own terms. We're always keeping in mind what the client desires, and believe that is the highest form of service.
What is your craziest/funniest salon story?
We get a surprising amount of compliments on our automatic toilet!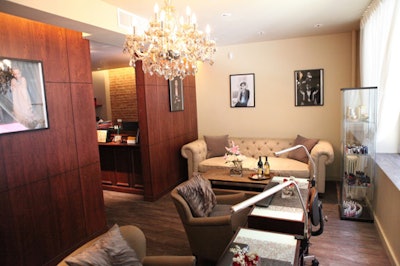 If there was one piece of advice that you could pass along to another salon owner, what would it be?
When our clients leave our salon, there's always one thing they say: "I always thought gels and acrylics were painful and very damaging for my nails." It was a complete shock for me to hear how many clients had received painful manicures before. Rough filing, dull instruments, forceful cuticle pushing and gel removal; these are all things that clients are afraid of. In order to gain repeat clients, it's important to constantly stay on top of the skills of your staff and make an effort to help them grow. A narrow margin and high turnover isn't always best. As manicurists, we are also "nail artists," and as such we should have pride in our creative, cutting-edge work, and always strive to improve our skills to our clients' satisfaction.
Anything else you'd like to add?
My current goal is to start up an advanced nail art and skill academy in the States, teaching client care and techniques to future celebrity nail artists.
You can find Yukie Beauty Spa on the web:
Website: www.beauty-ny.com
Facebook: Hearts New York Salon & Yukie Beauty Spa
Empire New York Nail School (Tokyo): www.ny-beauty.com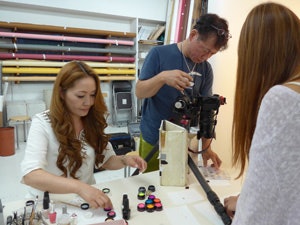 Would you like your salon featured in NAILPRO-file? Contact Chrisi Talyn Saje in the NAILPRO web department: here »
NAILPRO reserves the right to edit submissions for length, grammar and clarity.