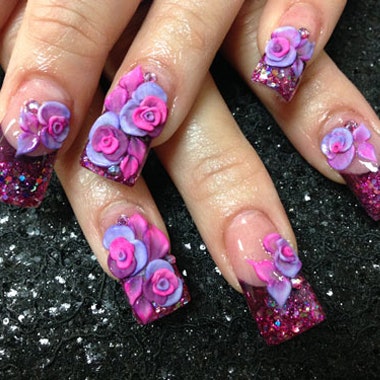 Nail artist Yvett Garcia from @yvynails shares her 3D nail art tips!
For 3D flowers it is important to find the right brush. Make sure it always ends at a point.
Yvett prefers acrylics made for 3D art. She finds they are much easier to mold.
When grabbing the small bead of acrylic, Yvett says, "I always make sure it's a perfect little ball, it's easier to shape. I try to avoid putting any sort of top coat over it or it looses it's detail."
For encapsulated glitter, Yvett uses her own mix. "Making your own mix is the best way to get your unique idea across," explains Yvett.
Flip through to see more 3D nail art by Yvett Garcia!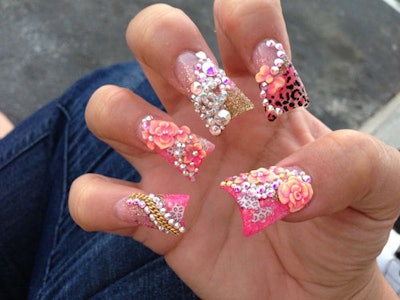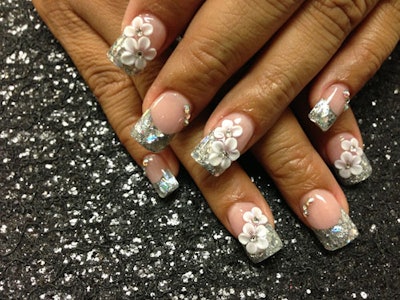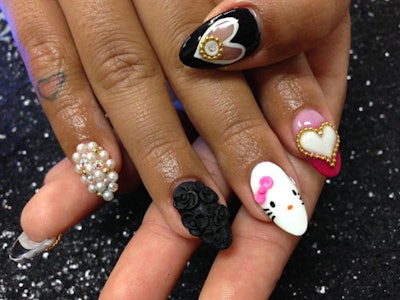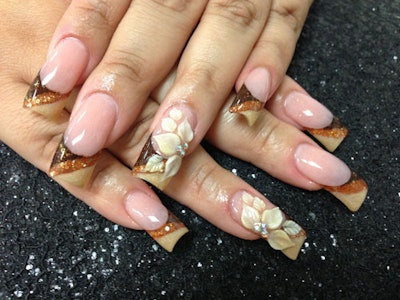 [Images courtesy of Yvett Garcia]