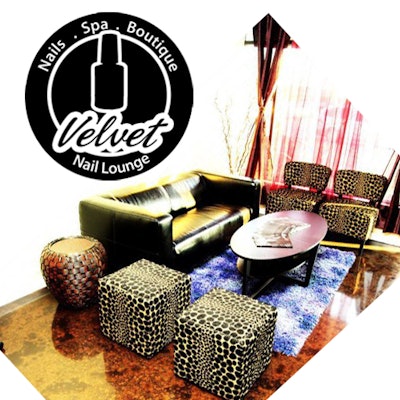 Welcome to our new feature "NAILPRO-file" where we highlight neighborhood nail salons and their owners from around the country and around the globe!
This week's salon is in Troy, Michigan
Meet owners Nick and Jennie Brown of The Velvet Nail Lounge!
Salon Name: The Velvet Nail Lounge
Salon Open Since: 2009

Salon Address: 1917 E. Big Beaver Road, Troy, MI 48083

Salon Phone: 248-528-2009

Salon Website:www.velvetnaillounge.com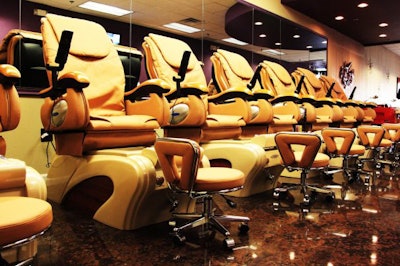 Tell us how you decided to open your own salon.
We started off in the industry about 10 years ago with our first small salon. We offered all the basics and did very well in our 800 square foot salon. In 2008 with the economic downturn on the horizon, we decided to take a chance and expand. We knew that we would be in a good position to maximize our dollars.
We opened in October 2009 and never looked back. From day one, we set forth a goal to offer a higher level of service, atmosphere and customer service not seen in our market. As a result we have been recognized as a leading salon in our state. We pride ourselves on offering a comfortable environment, where services are not rushed and you can relax. We sell ourselves as "appointment only" but do, of course, accept walk-ins on our terms.
What sets you apart from other salons in your area?
We are by-appointment, but will accept walk-ins, and we offer the highest quality products, service and atmosphere. We do lower volume at a slightly higher price. That allows us to slow down and not worry about taking every walk-in. We strive for quality and comfort, not speed and volume.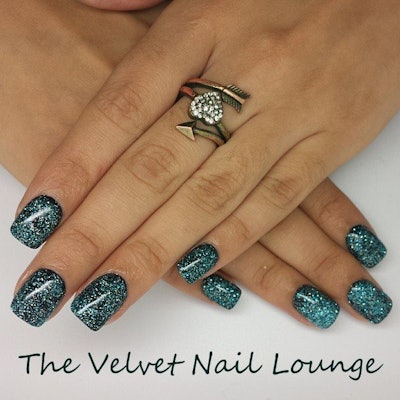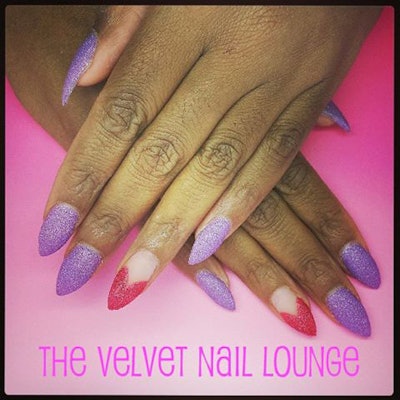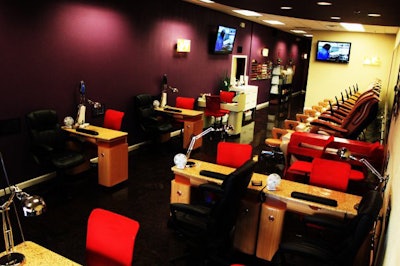 What is your most popular service?
Our "VNL" Signature service is our most popular. Our signature service includes: a nail shape/cutdown, nail buff, antibac/antifungal treatment, callus treatment, thorough massage, hot towel wrap, therapeutic lotion and polish. Our basic service is on par with many "upgraded" pedis at other salons.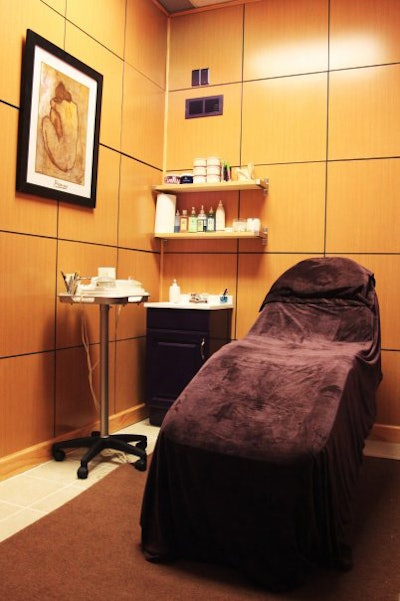 What products do you use in your salon and why did you choose them?
We use Qtica and Zoya products. We feel that they offer a higher quality "salon only" product. The products are high quality and available to professionals only. Our gel polish are Harmony, Entity and OPI. Through rigorous exploration, we have found that these three brands have been recognized for their higher quality, wear and selection.
Do you offer retail? What's your best-selling product?
We offer a large selection of retail. We sell a lot of nail care products, our top products include cuticle oils, lotions and nail treatments.
What's the best compliment you've received about your business?
We have been told that the level of customer service we provide is exemplary. A large majority of our clientele are returns, and have been with us over 5 to 10 years. You cannot buy advertising like that. We treat every person with respect and bring them into our family of clients.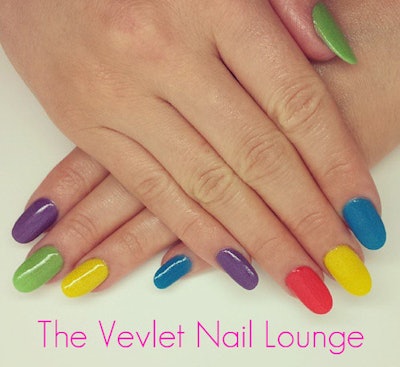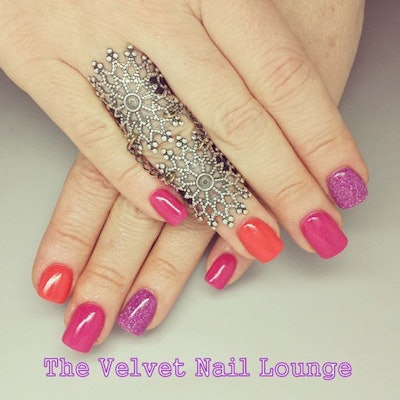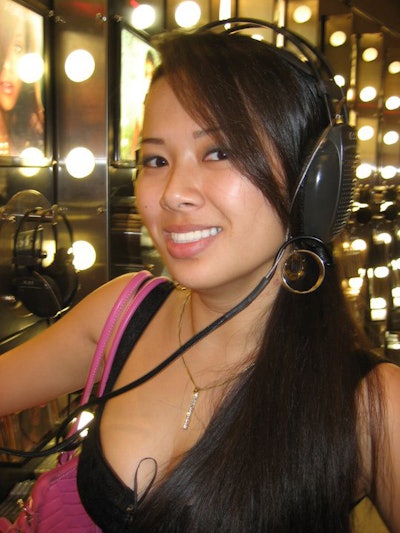 What is your craziest/funniest salon story?
The time a full hockey team came in for pedicures…YOU DON'T SEE THAT EVERYDAY!!
If there was one piece of advice that you could pass along, what would it be?
Focus on quality and customer service.
Anything else you'd like to add?
We are so proud of our industry and seek to elevate the status of our profession by exhibiting a high level of skill and respect to our customers. There are so many talented people in this profession and we consider ourselves stewards of the industry in our area.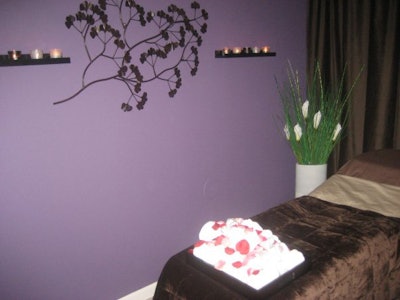 You can find Lacquer Lounge on the web:
Website: www.velvetnaillounge.com
Facebook: Velvet Nail Lounge
Twitter: @Velvetnail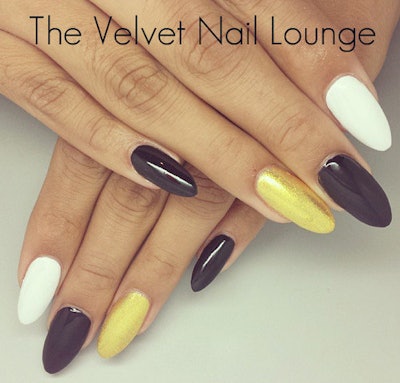 Would you like your salon featured in NAILPRO-file? Contact Chrisi Talyn Saje in the NAILPRO web department: here »
NAILPRO reserves the right to edit submissions for length, grammar and clarity.