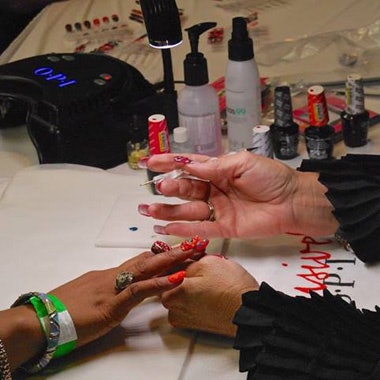 The Nail Tech Event of the Smokies, an annual nail show that mixes the aspects of a big show with the intimacy of small, private classes, just wrapped up its biggest show yet.
By bringing together nail techs, educators, and nail companies, the event aims to educate and promote product awareness.
Now in its 6th year, the event is held in the Smoky Mountains and is the sole nails-only show on the East Coast.
Below is the video recap of the 6th Event, which featured 30 different nail companies and 250 licensed professionals from all over the U.S.
For more information on the Nail Tech Event of the Smokies, visit their website.
[Photo & Video c/o the Nail Tech Event of the Smokies]