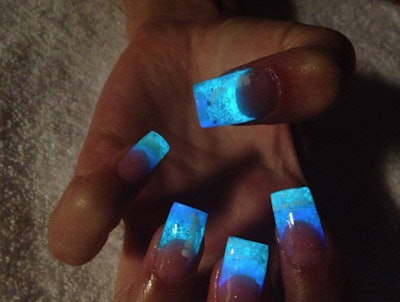 Have you tried glow in the dark polish?  (We have a few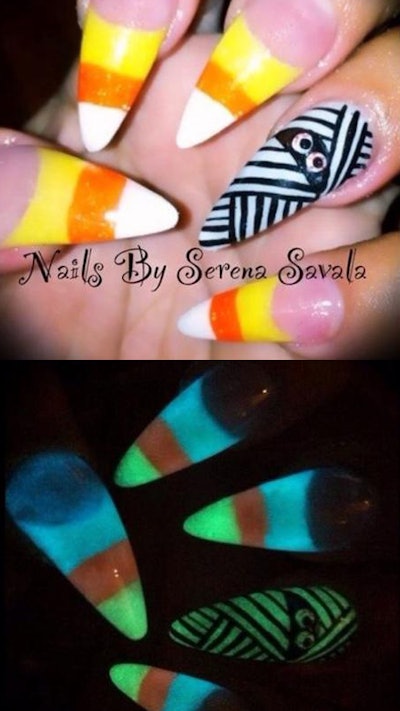 Nails by Serena Savala.
Check out her "Nailed Down!" interview here. »
See more of her nail art on Facebook: www.facebook.com/NailsBySerena.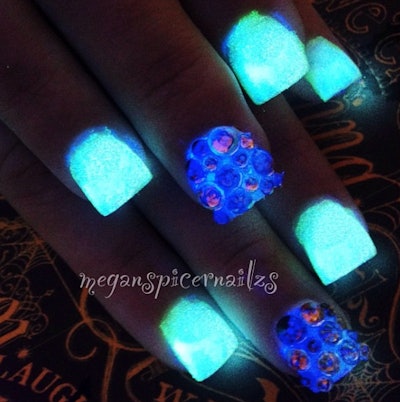 Nails by Megan Spicer (Instagram @meganspicernailzs).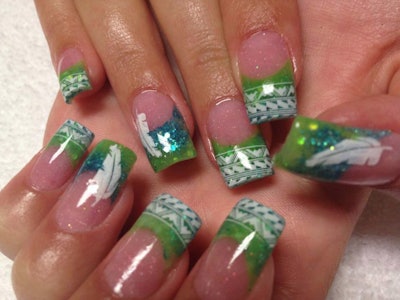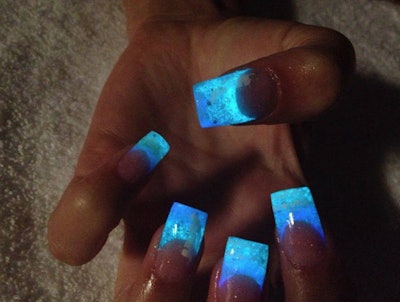 Nails by Kate Chitwood.
Nails by Katharina Tränkner.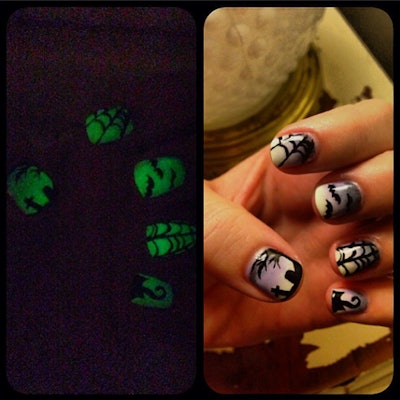 Nails by Erin Hart of Nail Pop LLC (Instagram @Nailpopllc).