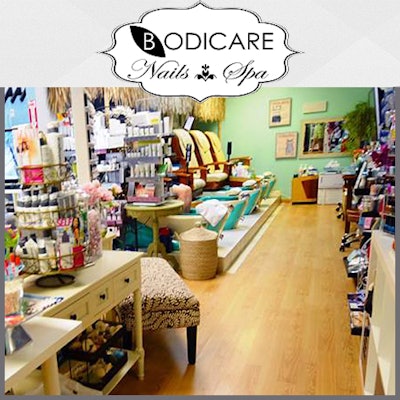 Welcome to our new feature "NAILPRO-file" where we highlight neighborhood nail salons and their owners from around the country and around the globe! !
This week's salon is in Sewell, New Jersey
Meet owner Avy Tran of Bodicare Nails & Spa!
Salon Name: Bodicare Nails & Spa
Salon Open Since: Summer 2012

Salon Address: 421 Hurffville Crosskeys Rd, #2 Point Plaza, Sewell, NJ 08080

Salon Phone: 856-887-1772

Salon Website: www.bodicarespa.com

Tell us how you decided to open your own salon.
We wanted to do it our way. Quality products, customized treatments, and an atmosphere worth spending all your day in.
What sets you apart from other salons in your area?
We make our own lotions, creams, moisturizing oil blend, scrubs, soaps and retail them. We have the largest magazine selection, polish selection, gel polish selection and candy selection! I know it sounds funny, but we really have a massive collection of everything! We have a few dozen magazines for food, housekeeping, fashion, GOSSIP, sports, men issues, entertainment, finance, fitness, and news. We don't just have a candy dish, we have a candy bar!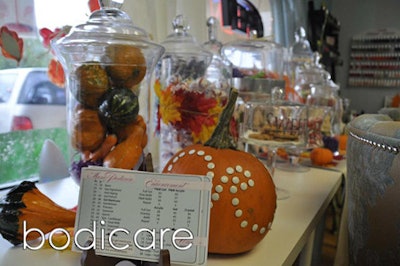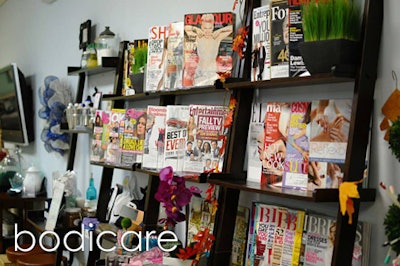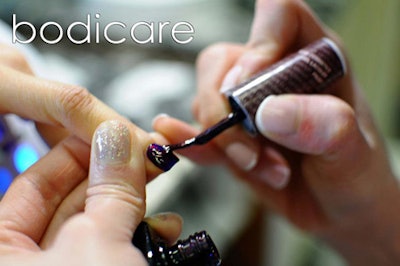 What is your most popular service?
Gel manicure with our custom made scrub. It's a manicure with gel polish and our signature Jasmine and lemongrass moisturizing scrub.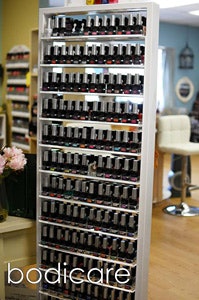 What products do you use in your salon and why did you choose them?
Aritistic, CND, Gel II, Lechat, Gelish, Jessica's Geleration, Ink, OPI, Zoya, Essie, Misa, China Glaze, Nyx. OPI is known world wide, it would be crazy to not carry this brand in a salon, but we have premium brands that are natural like Zoya, classy like Essie, and modern like China Glaze. The gel polish brands we carry are top of the line. We personally tested each brand for wearability and stand by them. Not all brands made the cut.
Do you offer retail? If so, what's your best-selling product?
Nyx cosmetics, Dermalogica, OPI, Zoya, China Glaze, Trinkets & accessories, Clarisonic system & brushes, custom made bath and body goods, nail polish, nail care, and pedi socks during winter. We also sell a lot of Zoya polish.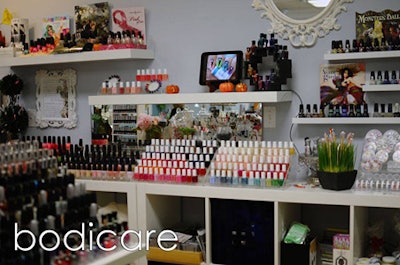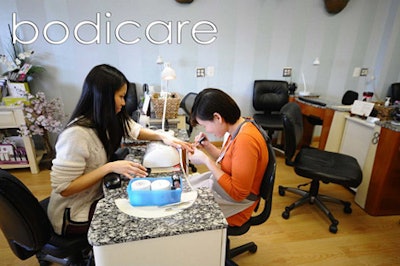 What's the best compliment you've received about your business?
"You are my favorite part of the week."
What is your craziest/funniest salon story?
New clients are afraid to get a magazine because they think we sell them due to the sheer volume of magazines we carry. New clients are also afraid to eat from our candy bar because they thought we sold them! New clients are afraid to choose from our polish because they thought we sold them! What can I say, we believe bigger is better and our selection is BIG.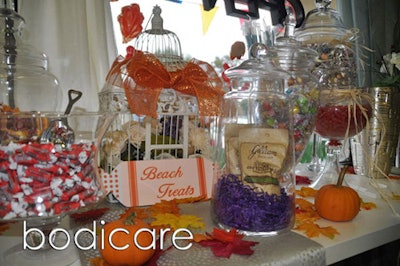 If there was one piece of advice that you could pass along to another salon owner, what would it be?
Be different. This field is over saturated. The only way to compete and have a meaningful career is to be different. Make your salon an extension of yourself and constantly innovate.
You can find Pure Nails on the web:
Website: www.BodicareSpa.com
Facebook: Bodicare Nails and Spa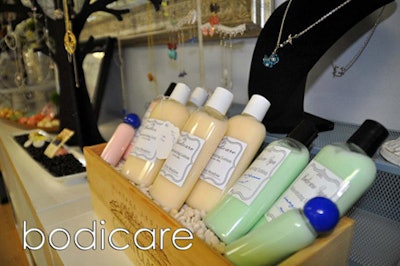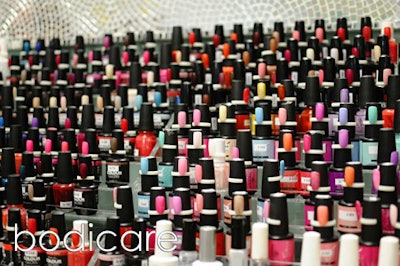 Would you like your salon featured in NAILPRO-file? Contact Chrisi Talyn Saje in the NAILPRO web department: here »
NAILPRO reserves the right to edit submissions for length, grammar and clarity.