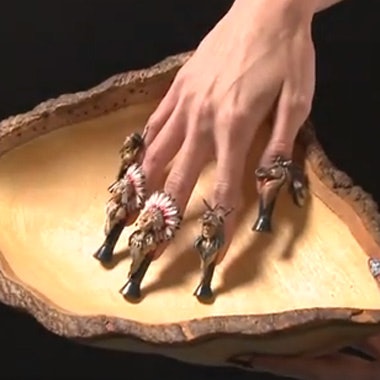 Get a behind-the-scenes glimpse as nail tech Amy Becker, 2013 Pro Cup Winner, creates an amazing Native American-inspired chess piece manicure for NAILPRO's November 2013 cover. Becker is a two-time winner of the NAILPRO Cup and a four-time winner of the US Invitation for Gel.  Watch to see her technique and to hear her deliver some big news regarding her career.
If you're a fan of Amy Becker, head on over to NAILPRO's Facebook page to enter to win one of 3 Gel Sets from Masterworks by Amy Becker!
Contest ends at midnight (PST) on Sunday, November 3rd.