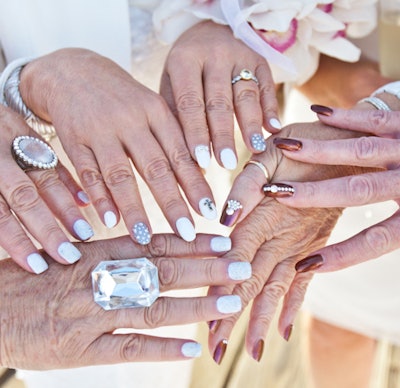 Attendees of the Russell Twentieth Wedding Anniversary White Pop-Up Party included both Jewell Cunningham, a NAILPRO competition director, as well as NAILPRO's very own Publisher, Deborah Carver. On the iconic Santa Monica pier, Jewell, Deborah, Sharon Christie, and Joni Rae Russell showed off their gorgeous manicures.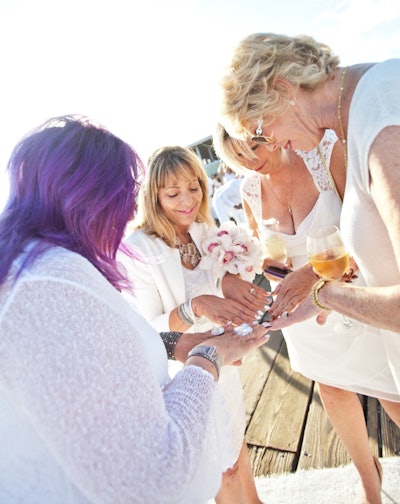 Nail art credits, from left to right:
Nail tech/salon for Sharon Christie (white nails on left):
Tina Nguyen
Amy's Nail Design
245 S. Robertson St
Los Angeles, CA
310.994.0580
Nail tech/salon for Joni Rae Russell (white nails in center):
Cindy Diep
Nail Elegance
17038 Ventura Blvd
Encino, CA 91316
818.981.2754
Nail tech for Jewell and Deborah (left and right red nails):
Jewell Cunningham
Note: though similar, Jewell's (left) nails are gel, and Deborah's (right) nails are acrylic.
[Images: Joni Rae Russell]