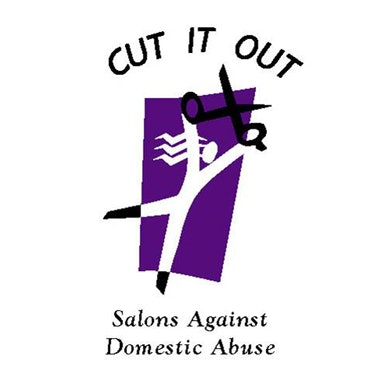 This month, the Professional Beauty Association (PBA) is calling on beauty professionals and salons to support the CUT IT OUT: Salons Against Domestic Abuse program. October is Domestic Violence Awareness month, and participating in the CUT IT OUT "Give The Power Back" Drive helps raise awareness and funding to stop domestic violence.
CUT IT OUT is an ongoing effort that builds awareness through complimentary display materials and trains salon professionals to recognize warning signs of abuse and safely and confidentially help clients, colleagues, friends and family find local resources for help
Salon professionals, long known as stand-in "therapists" to their clients, have a unique and  extraordinary opportunity to give hope and help to clients and co-workers in abusive relationships.
The Give The Power Back Drive is an opportunity for salon owners and beauty professionals to host a fundraiser of their choice during October to highlight how domestic violence is very serious issue. Fundraising suggestions include donating tips, donating a percentage of sales, donating a percentage of each service, and/or soliciting donations from clients.
Pins with purple awareness ribbons from Great Clips, a premium sponsor of the CUT IT OUT program, are also available and can be sold as an additional way to raise funds. PBA recommends participants donate 50 percent of the money raised to a local domestic violence resource/shelter and 50 percent to CUT IT OUT.
For more information or to register, visit www.probeauty.org/endabuse or email CUTITOUT@probeauty.org. The Great Clips pins, made of high quality steel and available in gold or silver can be ordered by calling 800-999-5959 or emailing petra.lawrence@greatclips.com. Pins are $1 and Great Clips will pay for shipping. No order minimum. If you cannot participate in October, you may still donate directly to CUT IT OUT throughout the year.