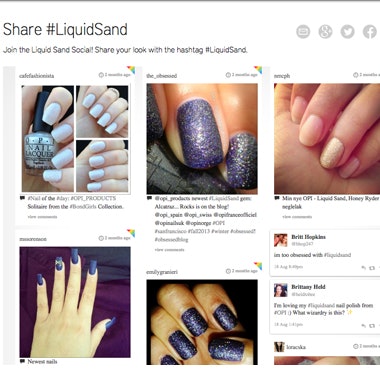 OPI just announced its latest web property: LoveLiquidSand.com, a microsite dedicated to the brand's award-winning Liquid Sand™ nail lacquer line. The site is OPI's answer to all the questions the brand has received about Liquid Sand's unique texture; highlights include application and removal instructions, lacquer swatches, nail design ideas, and video tutorials, all focused on working with Liquid Sand's unique texture.
"OPI was the first nail care company to create a textured, matte finish like the one achieved with Liquid Sand," said Suzi Weiss-Fischmann, OPI Co-Founder & Executive VP. "Liquid Sand nail lacquer creates a rich, sophisticated look with a pebbled finish that lightly shimmers with fine glitter particles. LoveLiquidSand.com culls all the pertinent information about the line and gives professionals and consumers a place to view new products and ways they can be worn."
The site is mobile-friendly and can be accessed from any device, so even if you're with a client, it's easy to use and view.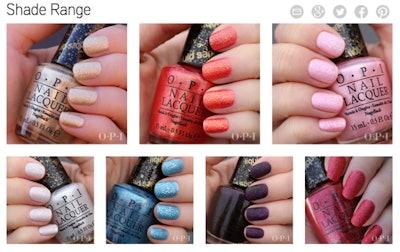 [Photos: Via Screenshots of LoveLiquidSand.com]