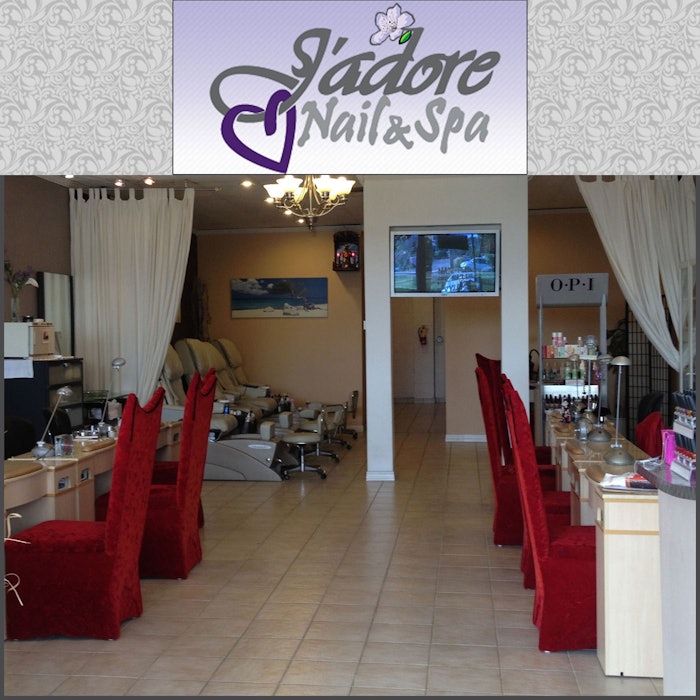 Welcome to our new feature "NAILPRO-file" where we highlight neighborhood nail salons and their owners from around the country and around the globe! !
This week's salon is in Sewell, New Jersey.
Meet owner Linda Lam of J'adore Nail & Spa!
Salon Name: J'adore Nail & Spa
Salon Open Since: September 2008
Salon Address: 444 Hurffville Crosskeys Rd., Sewell, NJ
Salon Phone: 856-256-9322
Salon Website: www.jadorenailandspa.com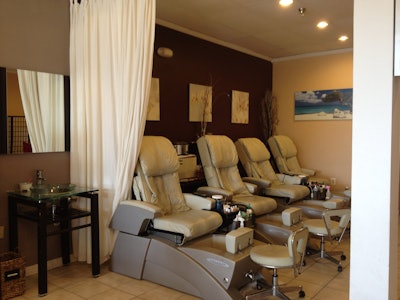 Tell us how you decided to open your own salon.
I used to work for other people, but after I had my children, I realized it wasn't easy to take off or call out for family emergencies (like when my kids got sick, a doctor's appointment, or no babysitter). My husband and I decided to open a nail salon near home.  A couple of years later, we moved. It was inconvenient to pick the kids up from school and then come back to work. So, I decided to look for salons for sale near our new home. I found one that I really liked in a shopping center.  I changed the name to J'adore Nail & Spa. We were thinking about keeping both salons, but finally we decided just to kept the second. I was able to have my children with me at the salon. I made a back room for them. It's a lot if responsibility to own a salon, but it's worth it in the end. "You have to give in to get something, right?" It's been a wonderful experience!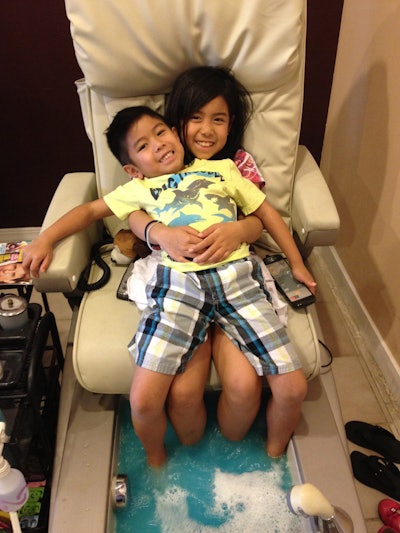 What sets you apart from other salons in your area?
Amazing quality of service and work, plus we always stay up-to-date with the new trends and products.  And we're very creative!
What is your most popular service? Describe it in detail.
Gel Manicure is one of our most popular services now.  Most of our clients love the natural look.  When shellac came out, they were amazed at the long lasting polish on their nails. They are so happy that they can simply keep up with the gel manicure without damaging their nails' plate.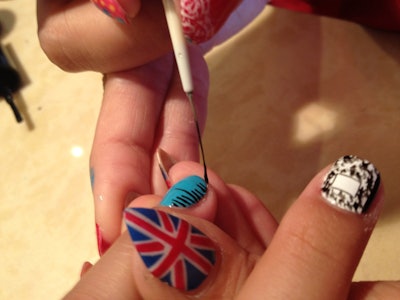 What products do you use in your salon and why did you choose them?
CND Retention (acrylic-liquid)
LCN Gel & CND Brisa (gel enhancement)
Gel Polish (Shellac, opi, Gelish)
Spa-Manicure-pedicure (Cuccio, OPI Product, CND)
Regular Polishes (OPI, CND, China Glaze, Essie)
What's the best compliment you've received about your business?
That we're sanitary (clean) and new (always introducing new products that we have in our industry.)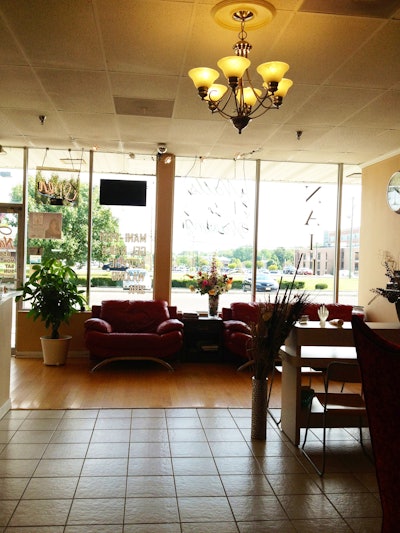 What is your craziest/funniest salon story?
We had a few clients walk in at the same time who just sat down in the waiting area. One of the clients was a man who had come to our salon a couple of times before, but when he walked in this time, no one recognized him because he had a hat covering his face and he just sat there. We thought he was waiting for someone getting her nails done, so we didn't really bother him.  He sat there so quietly!  2 hours later, all of the clients had left already.   The other workers and I looked at each other and had the same thought, "What is that man waiting for, there's no one in here now!"  One of the girls walked up to him and realized that he was sleeping the whole time with his hat covering his eyes. Finally we realized we all knew him as a regular 2-3 week client. We woke him up and asked him what we could do for him. He said, "I am here for a manicure." When he looked at the clock he didn't realize it was that late. He didn't even know that he had been sleeping for 2 hours. We felt so bad because one of us could've take care him way before then. We just apologized him. He was laughing and felt embarrassed that he fell asleep while waiting!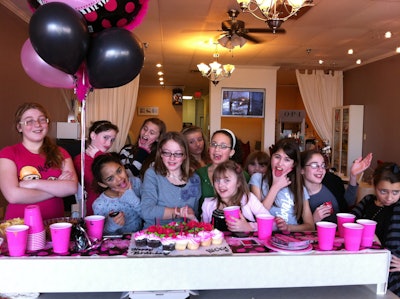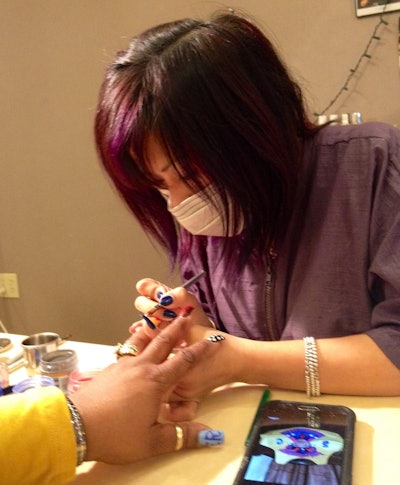 If there was one piece of advice that you could pass along to another salon owner, what would it be?
Don't play dirty (really, really cheap) with prices just to get clientele. You will kill your own prices and that will effect other salons around you, forcing others have to follow to keep their clients. It will make the nail business go down by lowering the value.  The product costs, rent, utilities, taxes, etc. keep going up while the nail prices keep going down. How can we make any profit? Think before you plan to lower the price down way too much.  THINK about others around you. Think about our Nail Industry before you make any changes. All salon owners should work as a team to keep a reasonable price! Team work, right?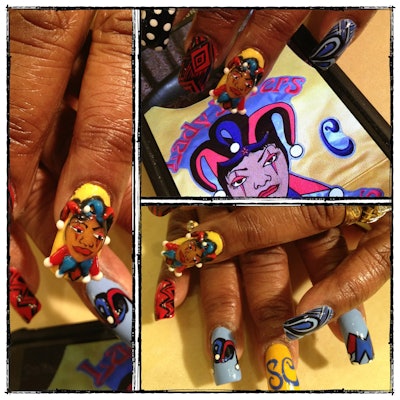 Anything else you'd like to add?
No need to follow other salons as long you know what you are doing. Keep up with the good work, sanitation and unbeatable customer service.
You can find J'adore Nail & Spa on the web:
Website: www.jadorenailandspa.com
Facebook: J'adore Nail & Spa
Twitter: @Jadorenailspa
Instagram: jadorenailandspa
Instagram: Nailsbylinda
Get to know owner Linda Lam in our "Nailed Down!" interview: here »
Would you like your salon featured in NAILPRO-file? Contact Chrisi Talyn Saje in the NAILPRO web department: here »
NAILPRO reserves the right to edit submissions for length, grammar and clarity.