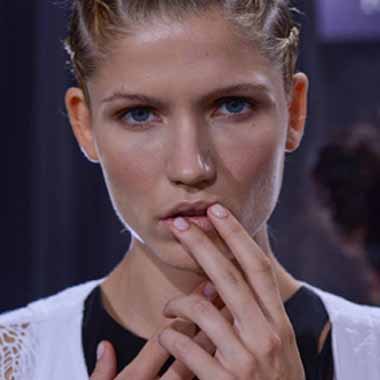 For his second NYFW show this season, designer Alon Livne wanted a clean, seamless look, so he chose China Glaze Lacquer in Inner Beauty, a natural, nude shade of polish.
 
"For the Spring Summer 2014 inspiration, I wanted to extend the fingers in the same way I created extensions of the body line with my amorphous curves in the collection.
My idea was to almost erase the look of the nail, keeping a nude, neutral finger that would give an ambiguous effect that would almost ask the question if the model was human or alien."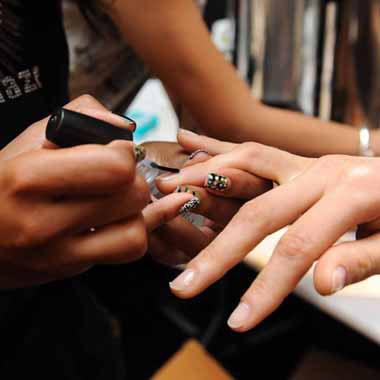 The China Glaze team, led by manicurist Jacqueline Saulsbery, prepped nails using EzFlow files and buffers and topped with the award-winning Seche Vite Fast Dry Top Coat.