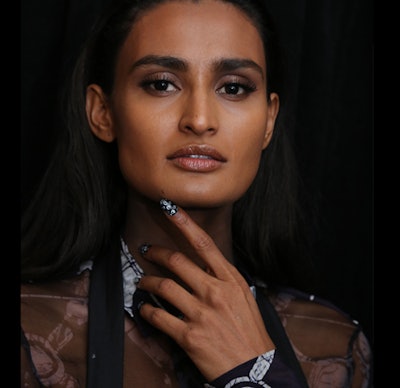 The nourishing and restorative polish line from LONDONTOWN made its way to the runway at Maki Oh. The clothing designs featured strong geometric prints mixed with feminine cuts that encapsulated the power in womanhood. LONDONTOWN's nail polish provides essential oils and vitamins that keep nails strong and healthy while still looking beautiful, so the brand's Lakur line was the perfect choice for the event.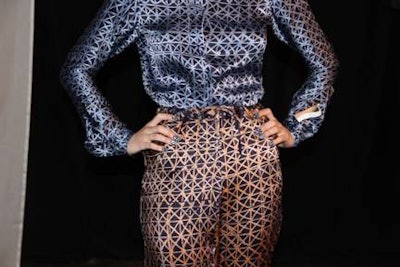 See each nail art design and the polishes used.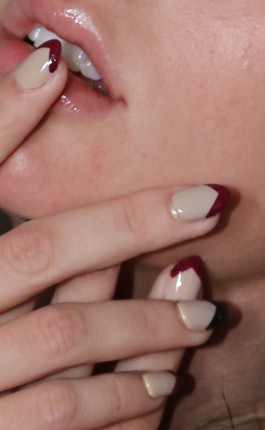 Models' nails were done with two separate designs. The first was a new take on the classic French: a nude base using Lakur Teatime and a pointed tip created with the oxblood Guarded Jewel. For a twist, an accent nail was done using the black Chim Cher-ee for the tip rather than red.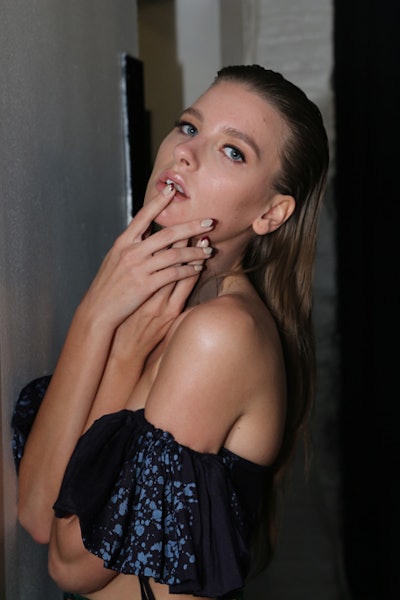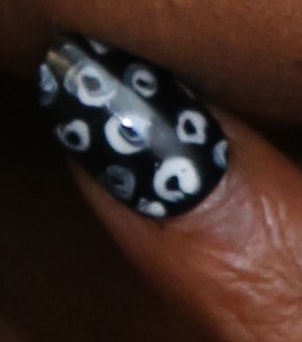 The second look was meant to match the indigo-dyed prints of the fabrics. A base was painted on nails in Chim Cher-ee and small rings were painted on with the white Chelsea Porcelain.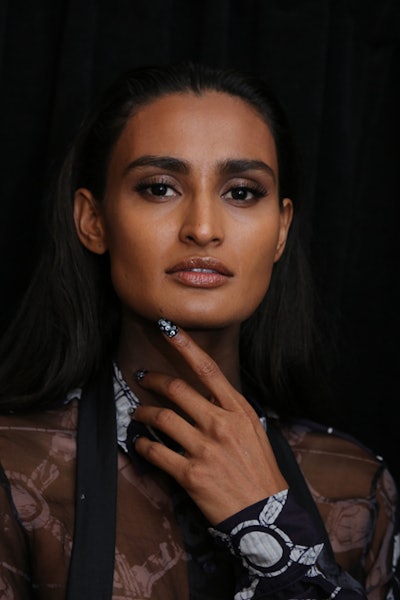 [Images: LONDONTOWN]