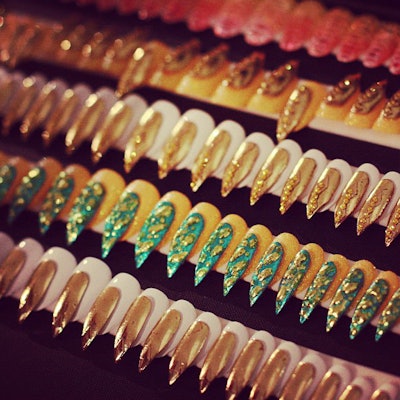 CND made a huge statement at The Blonds with some of the most dramatic and sparkly tips we saw all week! We spotted tons of gold, more rhinestones than we knew what to do with, and even some adorable Tweety Bird nail art. See all the photos from the event, and let us know which manicure is your favorite!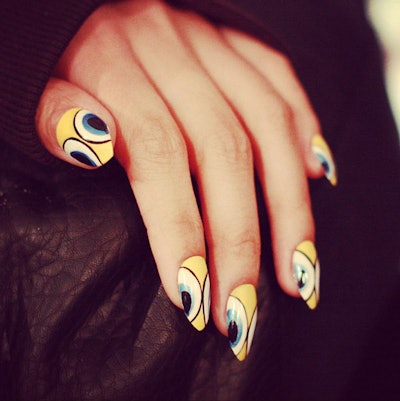 Tweety Bird was big at The Blonds. Alongside large, round blonde updos that resembled the cartoon character, many models also wore these Tweety Bird nails featuring sweet, round eyes.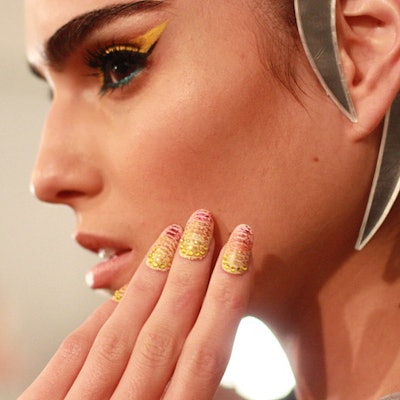 Tweety Bird makeup was designed with dramatic yellow wings to the side of each eye. Warm textured ombre nails with yellow stones around the moons are all ready for Summer 2014!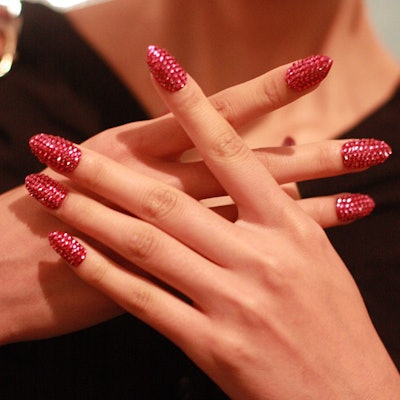 We almost had to put on our sunglasses for these ruby CND nails. We're loving the long, almond shape as well!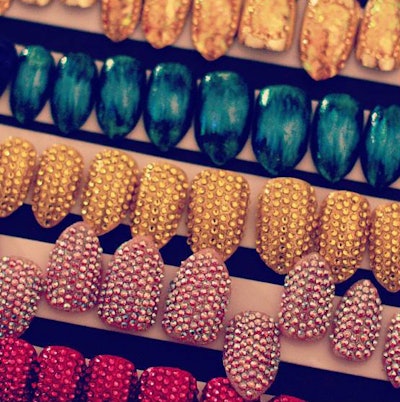 After seeing this massive collection of rhinestone-encrusted tips, we never wanted to leave this nail art Meca.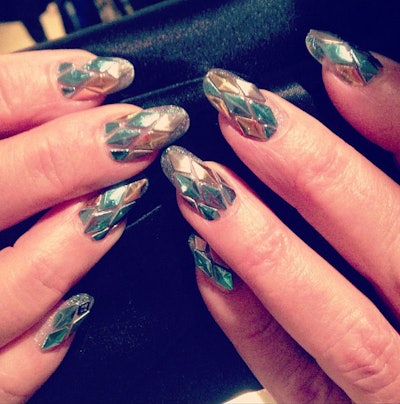 For the occasion, CND's own Jan Arnold rocked this killer manicure. Each nail is plated with gold and emerald metal diamond-shaped studs.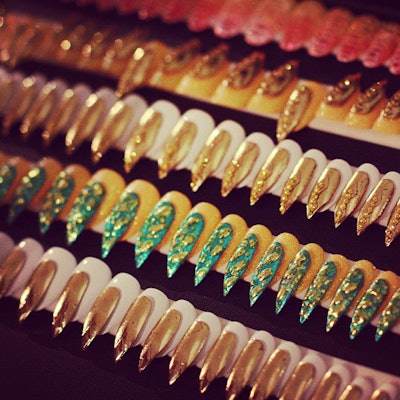 Layered 3D tips were another trend at the show. Here we have a vast mixture of nails, all in some way donning rich gold.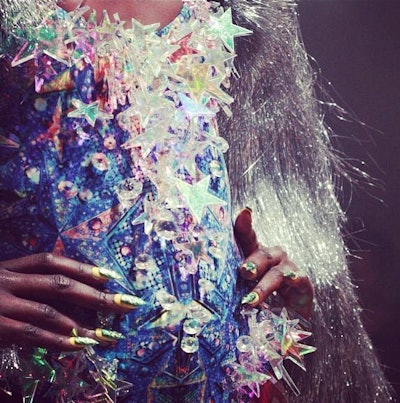 Clearly, there is no fear of going over the top at The Blonds runway! Metallics and brilliant color fit right in with the glamorous 3D nails.
[Images: Karie Frost]