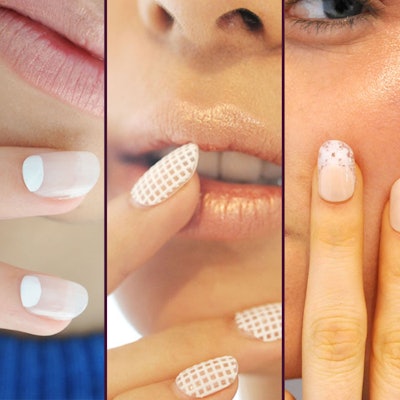 At Diego Binetti, one of our favorite shows this week for manicure-spotting, we noticed three separate romantic nail designs, all inspired by vintage laces and collars. Danielle Candido, mastermind behind the three patterns, explains how each is done. Click through to see the three how tos using Morgan Taylor lacquers.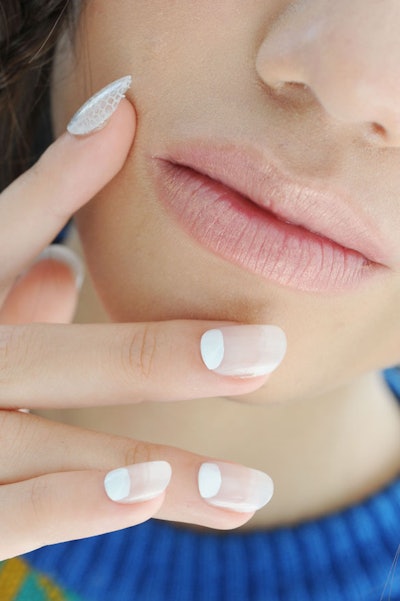 Exaggerated moon manis translated from vintage 1940s round white collars were done using Morgan Taylor In the Nude as the base and All White Now as the moon. The rest of the tips were solid-colored accents polished with in In The Nude.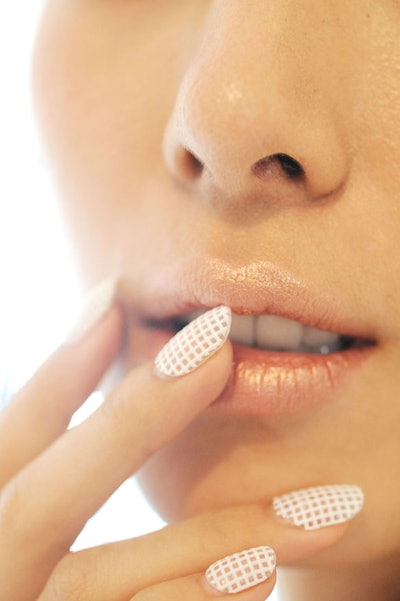 A crisp white crosshatch mesh look gave the illusion of texture under gleaming top coat Make It Last. Use a small piece of thin mesh tablecloth or mesh fabric and affix to nail by applying over wet base coat and covering with a layer of top coat.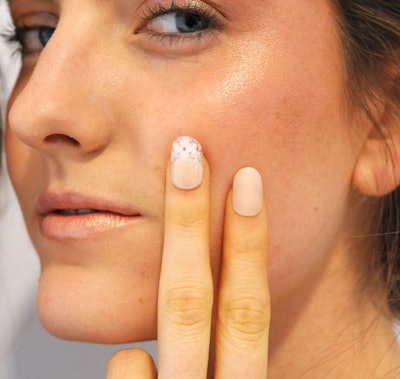 Lace Moon Manicures added drama to fingertips with white lace. After cutting a piece of lace to fit, apply to the underside of long, acrylic nails using top coat. Paint In the Nude only at the moon of nails until the lace peeks through.
[Images: Morgan Taylor]