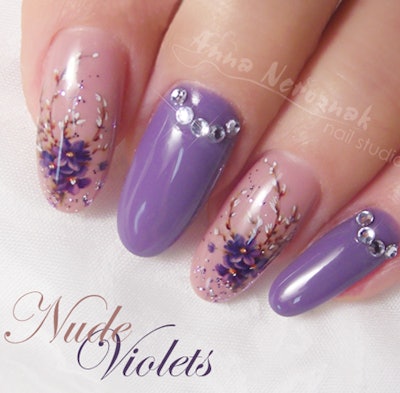 For a breathtaking piece of art, look no further than Anna's nude violet nails. Using flowery ultra-thin nail decals from RDcorp, specifically Classic #81, she designed this beautiful, feminine manicure. See which other products she used and her method for creating the set.
Supplies Needed:
See the Neroznak Nails Youtube channel for tips with Reform A Gel polish and decal application.
To order any of the products you see here, visit neroznaknails.com.
Follow Anna Neroznak Nail Studio on Facebook: facebook.com/NeroznakNails
[Courtesy of Anna Neroznak]