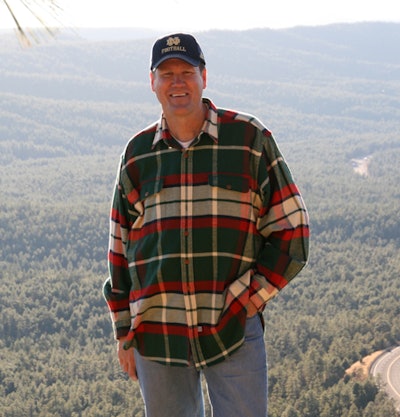 Meet John Heffner, beauty authority, family man, and president and general manager of OPI Products.
What was your first job?
I started my own lawn service at age 12 and saved enough money to buy my first new car at age 15.
Who would you like to work with?
I am working with them now!
What inspires you?
Performing artists who strive to perfect their craft and appreciate their audience.
If you could be anybody famous, who would you be?
Dave Grohl.
What was your childhood ambition?
To be happy, travel the world and marry a wonderful lady. I'm three for three so far!
Describe your perfect weekend.
Being with my family, hiking in the hills of Payson, Arizona.
My favorite movie is…
Bladerunner.
My most treasured possession is…
A silver belt buckle my grandfather won in a rodeo in 1932.
Do you have any hobbies?
I study all types of music and have a bucket list of bands to see. I have attended the Grammy's for the past 10 years and have had the good fortune of meeting many of the artists I most admire.
What was your most recent impulse buy?
A trip to Scotland at a charity fundraiser for families of Navy Seals.
I'm most of afraid of…
Being called to George's office!
I can't discuss nails without…
Praising the passion and artistry of professional nail technicians!
[Image: John Heffner]