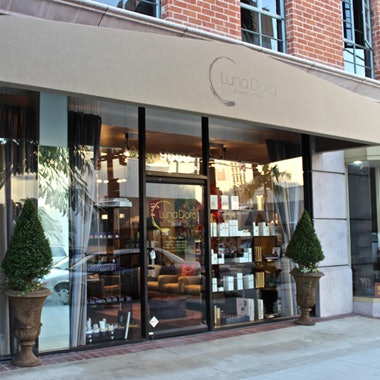 Luna D' Oro is the nation's first and only salon to offer the highly specialized waterless manicure with exclusive formulas developed by world-renowned Australian manicurist Christina Fitzgerald. Each visit includes new tools and products to provide the most sanitary procedures and ensure the safest salon experience. All of its specialists are trained and certified by Christina Fitzgerald, a famous Australian hand and foot care professional with 30 years of experience in the beauty industry. They also take a course taught by a leading podiatrist in Beverly Hills. The salon has an eclectic style, cozy living room and art gallery feel.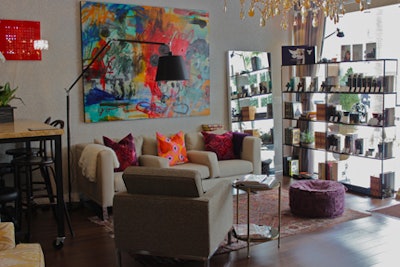 Praise
 "I have never seen a spa quite like this one. From the decor to the service, Luna D'Oro is the best! I stopped by the spa for a pedicure and was greeted by the friendly and fashion-conscious salon girls without waiting a second. It was difficult to choose a color from their amazing selection of polish, but I ended up opting for a chic purple called 'Freedom.' The space itself is beautiful and luxurious; you feel like you're lounging in the living room you wish you had. The ultimate is the MENU of complimentary drinks and sweets offered. I got to sample some of the sweetest candies I've ever had!–Reviewer, Yelp.com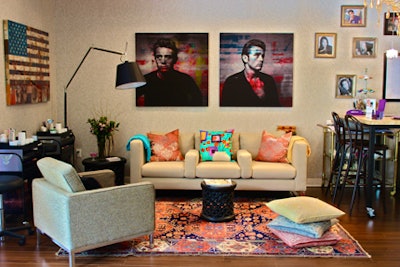 In-demand Service
The most popular service is the CF3 + Anti-Aging Enriching Treatment (Manicure, $65; Pedicure $85). These services efficiently combine high-active engineered ingredients to target concerns for all ages. The clinically proven actives will help ensure clarity, radiance, even pigmentation, minimization of fine lines, and protection from UV damage.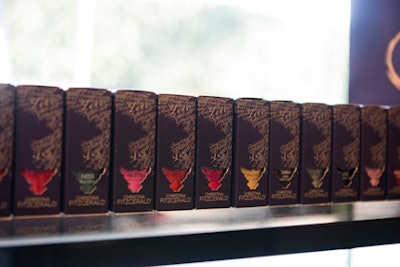 The Goods
The salon uses and retails the Christina Fitzgerald luxury hand and footcare cosmetics line. It also offers Oribe hair care and Supracor skincare products.
Salon Statistics:
Salon Name: Luna D'oro Beauty House
Owner: Anna Grishin & Zina Sergina
Year Opened: 2012
Address: 9669 Brighton Way, Beverly Hills, 90210
Phone Number: 310.717.0971
Hours of Operation: Tue., Wed., Thur., 9 a.m. to 7 p.m.; Fri., Sat., 9 a.m. to 6 p.m.
Social Media: luna-doro.com