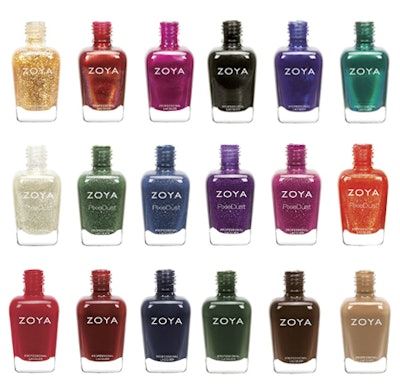 Zoya's new selection of fall polishes will please matte-, shimmer-, and texture-lovers alike. Excite clients by incorporating soft cremes, deep autumn hues, and sparkling jewel tones onto your polish shelf. Zoya is releasing their colors in three six-piece sets deemed
(shimmers),
(mattes), and
(textured).
If the entire 18-piece set isn't in your budget, spice up your current collection with a few essentials front the assortment, like the brick red
, the shimmering gold top coat christened
, and the sandpapery fuchsia
. Or pick your own favorites after viewing each of the three segments of the collection.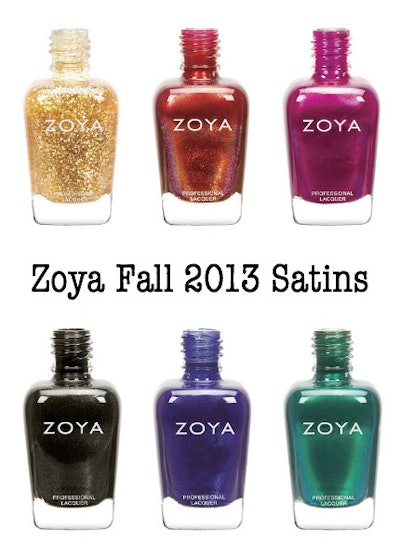 The Satin Sampler for fall includes six lovely hues that catch the light. From left to right, the set comes with Maria Luisa (gold flake), Channing (a sunny copper), Mason (shimmering fuchsia), Claudine (dark grey metallic), Neve (a blue-violet shimmer), and Giovanna (a jewel-like emerald).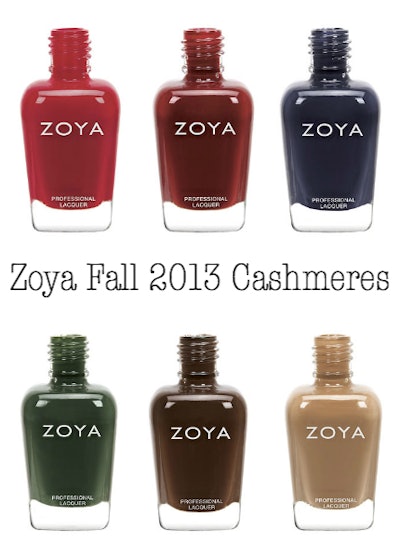 The six fall Cashmeres are all deep, smooth lacquers in the hottest hues for the season. Try Livingston (vibrant crimson), Pepper (brick red), Sailor (navy), Hunter (deep green), Louise (dark medium brown), and Flynn (nude).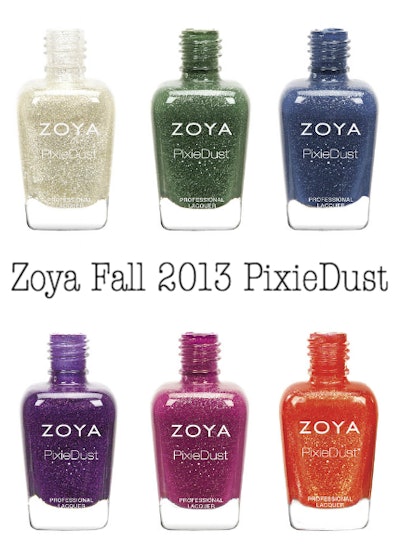 Fall's PixieDust hues feature Tomoko (warm champagne white), Chita (forest green), Sunshine (denim blue), Carter (royal purple), Arabella (bright fuchsia), and Dhara (fiery orange). All six have a sandy, metallic finish when applied without a top coat.
[Images: Zoya]