Jennifer Hudson's rough-around-the-edges dark gray nails were stunning alongside her black and white outfit and jewelry. The deep pewter hue is dark enough to make a statement, but isn't the typical black that is usually too harsh for everyday wear. This particular polish also gives off some shine that keeps Jennifer's tips fresh and sparkly. So how do you offer your clients the same look? Click through to see the two polishes we recommend.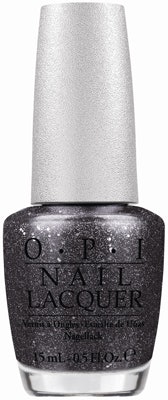 OPI DS Pewter: This luxury polish is closest to Jennifer's pretty digits. The ProWide brush makes it simple to layer lacquer on in only a few strokes, to get the most even application.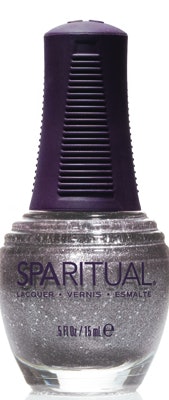 SpaRitual Cha Cha Cha: This shimmer may come off a tad lighter than the singer's, so it would be ideal for wearing alongside cool tones like blues and purples, as well as any lighter color. The variations in glitter size also give nails the sandy textured look straight from the red carpet.
[Images: WireImage/Getty, OPI, SpaRitual]