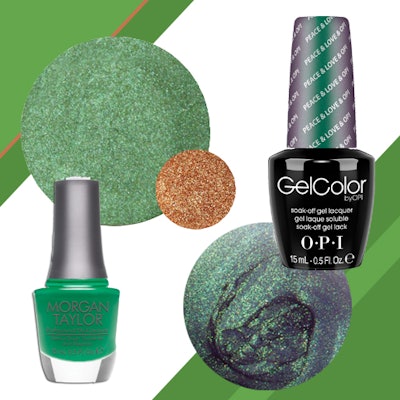 Green is the color of the year! (Although it's only August and 2013 isn't over yet!) See which emerald polishes are hot for the fall season, and have them ready in your salon for clients who want to remain on-trend.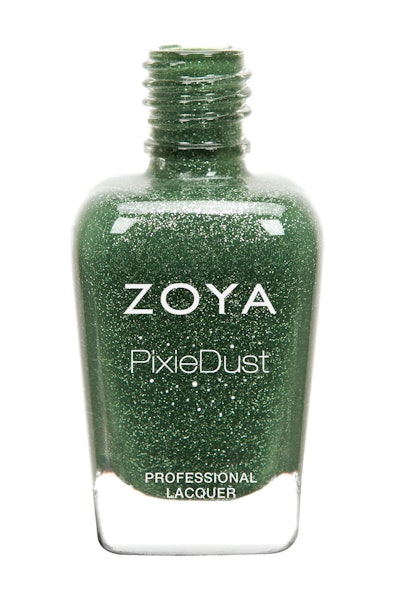 Zoya Chita is a forest green Pixiedust, meaning it has a sandy texture when you skip the top coat. The rough sandpaper feel goes especially well with the color — it's great for a natural boho style.
[Image: Zoya]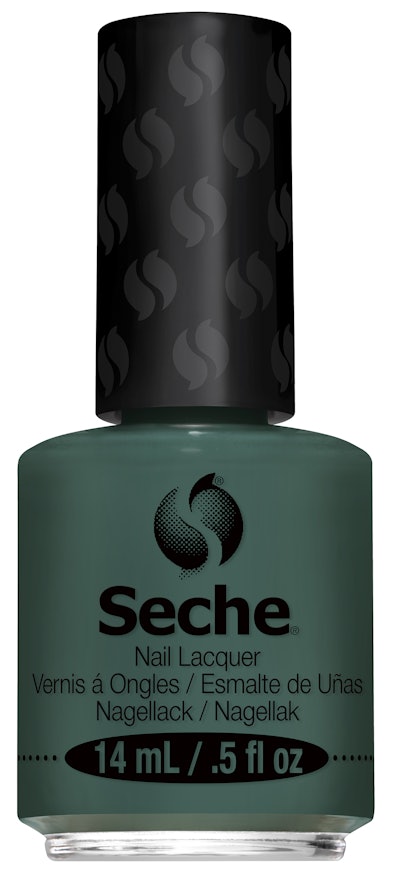 Seche, the brand everyone's favorite top coat comes from, also has a great hue named Versatile, as it is exactly that. The dark color can work next to brights like fuchsia or even earthy brown.
[Image: Seche]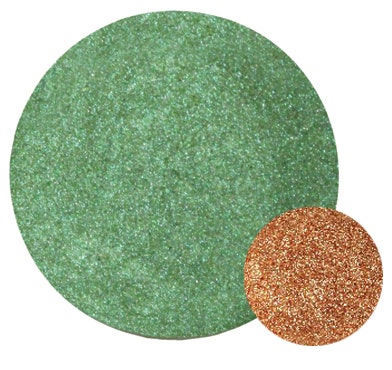 Try out a Young Nails Pigment with acrylics, gel, or gel polish to create a solid color or to design some unique nail art. We think Emerald would look lovely alongside sparkling Bronze.
[Images: Young Nails]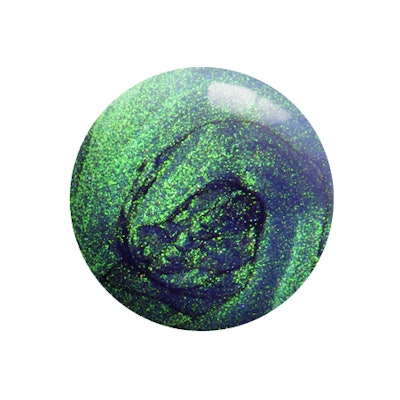 This dazzling hue, Color Club Port-folio, has the perfect mix of darkness and shine! This polish, which has bits of golden glitter, will look excellent on the tips of clients with warm toned skin.
[Image: Color Club]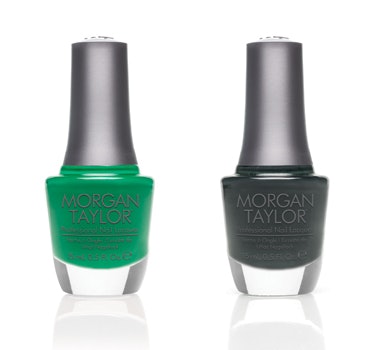 Morgan Taylor's greens take us in one of two directions. First, there is the luminescent Later Alligator, which is a bright but fun true green. For a very dark elegant color, there is I Make The Money Honey. It's a dark grey with an olive tint.
[Images: Morgan Taylor Lacquer]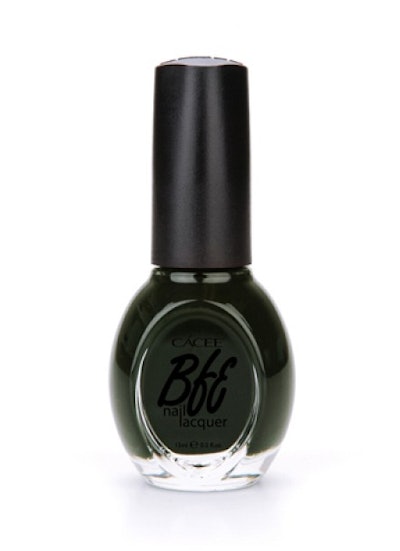 High shine Cacee BFE Jaden is a mesmerizing leafy polish that can be work easily next to warm colors, like gold.
[Image: Cacee]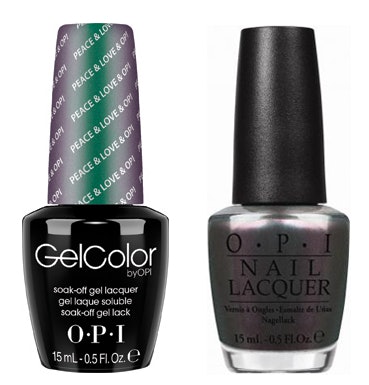 These OPI Peace, Love, & OPI bottles may not be green, but both have an iridescent green tint in sunlight. What's cool is that clients can choose either traditional polish (shown right), or upgrade to a gel mani with OPI GelColor (shown left). Same shade, different product!
[Images: OPI]