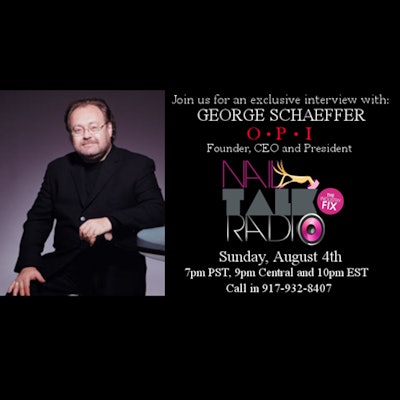 Tune into Nail Talk Radio on Sunday, August 4th for an exclusive interview with George Schaeffer, OPI Founder & CEO, and celebrity manicurist Naja Rickette!
How To Tune In
Phone: Call +1 (917) 932-8407 when the show is scheduled to start – 7pm PST, 8pm MST, 9pm CST, 10pm EST depending on your time zone.
Online: Listeners can stream the show online HERE.
Chat Room: Sign up at: http://www.nailtalkradio.com/, complete the easy registration process, as soon as you are signed in, you will see that the home page has the chat room link directly on it. It really is a great way to participate before, during, and after the show.
[Image courtesy of OPI]