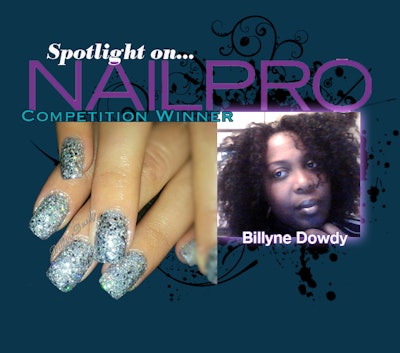 Welcome to Spotlight on… NAILPRO Competition Winners.
Here we interview outstanding Nail Artists who have placed in past Nailpro competitions and highlight their work.
This week we speak with Billyne Dowdy, who received third place in the NAILPRO Long Beach 2013 Salon Success – Novice category
Where do you live?
I live in Battle Creek, Michigan. It's located about 1.5 hours west of Detroit and 2 hours east of Chicago.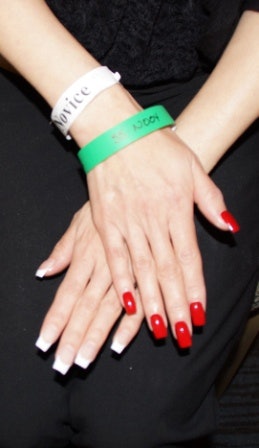 Which competitions have you won?
As much as I love nail art, I've only ever competed in Salon Success and Sculptured Nail competitions. I have this crazy obsession with trying to make a perfect pink and white nail. I have placed 2 times each in Salon Success and the Sculptured Nails categories. When I compete, I'm not in competition with the other people around me. I'm trying to be the best nail artist that I can be, so I'm competing against myself if that makes any sense. 
What was your first competition?
It was salon success at the IBS Las Vegas show in 2009. I was SO scared and intimidated. I got disqualified. *whomp-whomp* It was cool though. The competitors there were so helpful. It was a learning experience. it still is for me.
What made you decide to compete?
I've always wanted to compete. I started doing nails in 1987 and remember going to the Nail Shows in Detroit and seeing Kym Lee and Tom Holcomb and thinking, "Wow!!" to myself. Too bad it took me 20-something years to get up the nerve to do it. LOL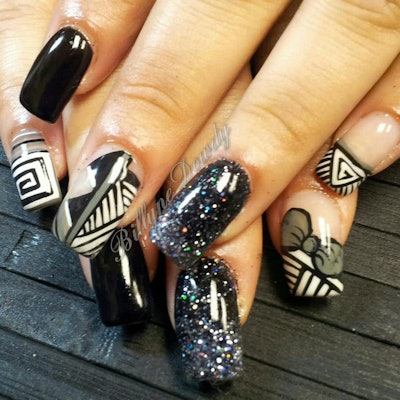 Why do you enjoy NAILPRO competitions as compared to other nail competitions ?
There are so many talented nail artists from around the world that come to compete and I love looking at their work. I always learn something important for the next time and, of course, I can't miss the camaraderie of my nail heroes and she-roes. I've made lifelong friendships in the competition area.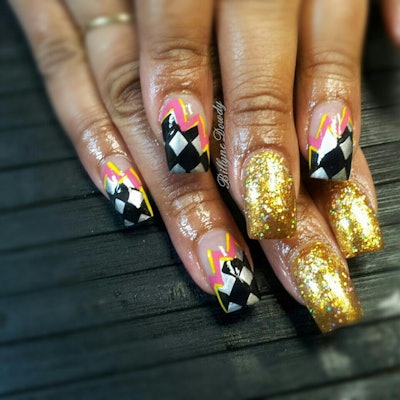 Where do you work?
I'm the owner of Billyne's Nail Studio. I'm a one woman show, but one day I hope to have a couple nail artists come and work with me.
How did you get started in the Nail Industry?
When I was in high school, my mother liked to put me in different programs to keep me busy and my butt out of trouble.  She asked me if I wanted to go to cosmetology school. I ended up going and got my cosmetology license but, long story short, I sucked at doing hair and started doing nails. I started making such good money that I dropped out of college and have been doing them every since.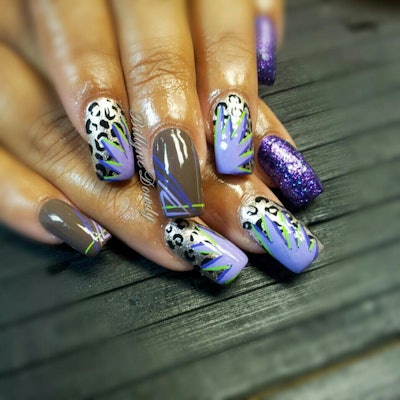 Who inspires your work?
Trang Nguyen: I've been a member of the ONS competition team since 2009 and what I love about Trang is that he is very honest when it comes to critiquing my work, and I really admire the knowledge that he has about nails. He pushes me to become a better nail artist.
Tom Holcomb: I have never seen someone create a beautiful nail so effortlessly, and the same every time!  He had such a big heart and a giving spirit. I am so blessed that I had a chance to know him.  Because of him, I feel like I have to do my absolute best whenever I compete.
Britta (Hill) Rowson: There is just something about Detroit Nail Artists. They add an extra "uumph" to nail art that no one can duplicate. Back in the '90s, she used to compete a lot and her work graced the covers NAILPRO and Nails all the time. I trained with her and she taught me ways to use and combine colors that I still use today. She has no idea how much she inspires me. I'm going to tell her 🙂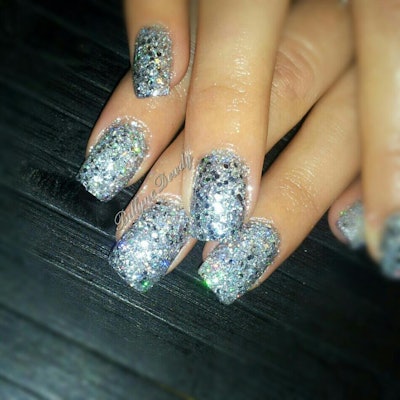 Are there any tools you can't live without?
I have a brush that Tom Holcomb gave me. I bring it with me when I compete for good luck.
Do you have a favorite technique or style?
I really don't have one favorite.  I'm all over the place. I like to learn new things, so I'm currently taking a painting and illustration class.  I've been playing around and plan to apply what I have learned on nails.
What tip can you offer other nail competitors?
Practice, practice and practice until you can't practice anymore. The great thing with competitions is that anybody can win. You just have to be ready.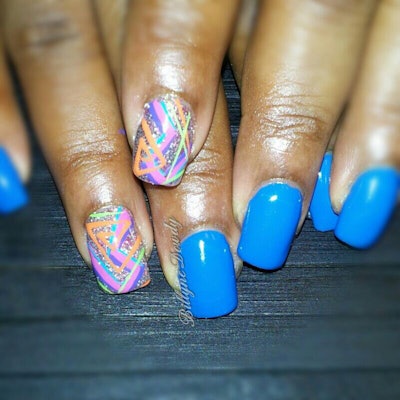 You can find Billyne Dowdy on the web:
Salon Website: billynesnailstudio.com
Facebook: Billyne's Nail Studio
Pinterest: Billyne Dowdy
Instagram: billyne
Click here to learn more about NAILPRO's Competitions!
NAILPRO reserves the right to edit submissions for length, grammar and clarity.