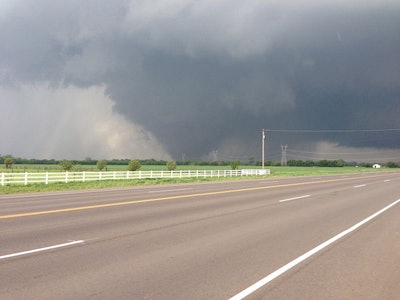 PBA Disaster Relief Fund is now accepting donations and applications for aid from beauty professionals affected by Oklahoma & Midwest tornadoes. Since 1955, the PBA Disaster Relief Fund has been there to assist salons/spas and beauty professionals recover and rebuild after devastation caused by natural disasters.
As tornadoes and related storms continue to move across Oklahoma and parts of the Midwest, PBA is reaching out to beauty professionals and companies to contribute to the PBA Disaster Relief Fund to continue helping professionals in our communities as they rebuild their careers, businesses and lives.
"While there are many great organizations to contribute to in times of tragedy, the PBA Disaster Relief Fund is the only one that provides assistance to fellow beauty professionals and directly supports those in our industry in rebuilding their lives after a natural disaster," states Steve Sleeper, Executive Director of the Professional Beauty Association.
All donations made to the PBA Disaster Relief Fund are tax deductible and 100% of all funds raised go directly to beauty industry professionals in need. Make your donation online, by mail, or by phone.
How To Contribute:
Contributions can be made online by credit card by simply completing the online donation form at: www.probeauty.org/disaster-relief-fund.
Check or money order donations should be made payable to PBA Disaster Relief Fund and mailed to 15825 N. 71st Street, Suite 100, Scottsdale, AZ  85254.
Contributions can also be made by phone by calling the PBA toll free number at 800.468.2274.
[Image: The 2013 Oklahoma City tornado as it passed through south Oklahoma City. Photo courtesy of Ks0stm/Wikimedia Commons]