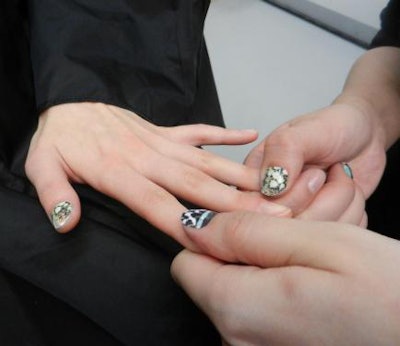 Celebrity nail stylist Zoe Vokis, one of Australia's most successful manicurists, recently designed a new line of Minx nail coatings that is perfectly suited to her own refined tastes. With combinations of rose gold and traditional gold, Zoe's collection features regal patterns like Grecian Goddess and Filigree. Check out the inspiration behind Zoe's creative genius.
Grecian Goddess in Rose Gold and Gold
"This design was inspired by the ancient Greek goddesses, who are often shown wearing robes with this decorative Grecian Key pattern, which symbolizes eternity," explained Zoe. "I wanted to make this design look luxurious and royal, and so I used the Rose Gold metallic, a new metallic shade that has just been introduced by Minx."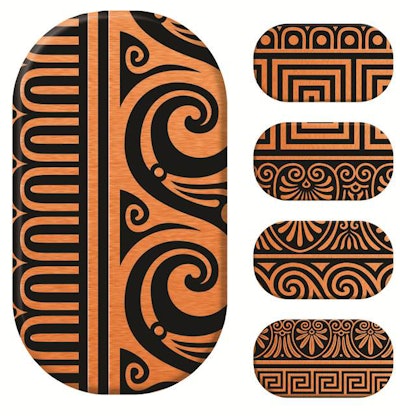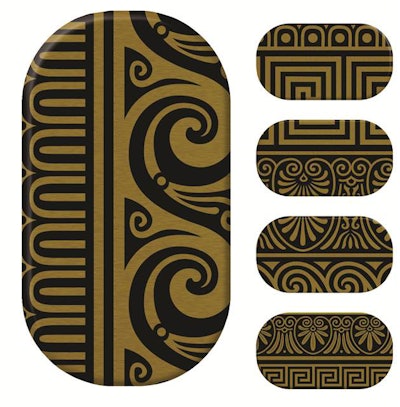 The Switch
"The Switch's simple, slick design represents a time in my life where I had to make important decisions about my career as a nail professional," Zoe stated. "At the time, I decided to make the 'switch' and have never looked back."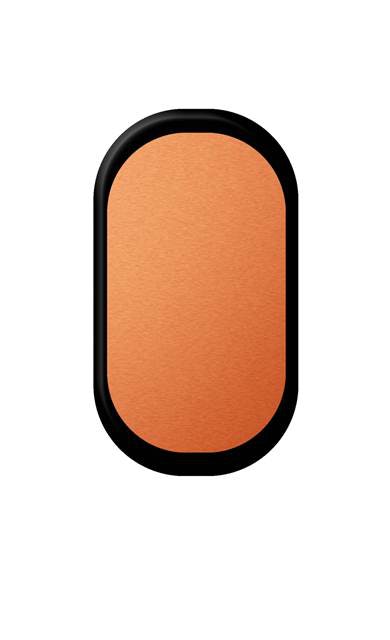 Wild Rose Gold and Gold
"Anyone who is close to me knows how much of a feline lover I am," said Zoe. "I just love the exotic quality of cats, whether they are big or small. If I could be any animal in the jungle, it would definitely be a tiger," she laughed. Zoe said she often wondered if it was an oversight that there was not a tiger print in the Minx collection of designs… and now she has rectified this with this rose gold tiger print.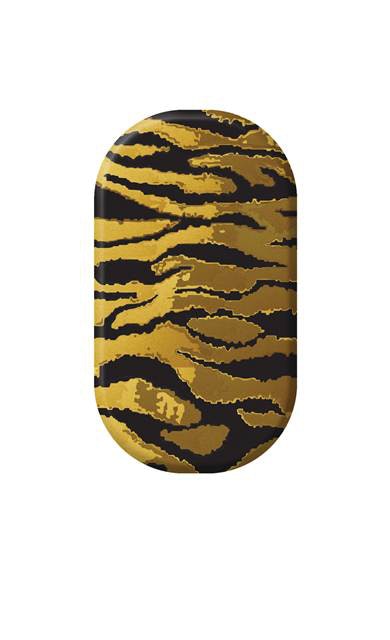 Filigree Rose Gold
Zoe explained that this filigree pattern was inspired by life's journey. "We only have one life, and your journey may take you in many different directions," she says. "This idea is reflected in the femininity of this design contrasted with the color black against the rose gold."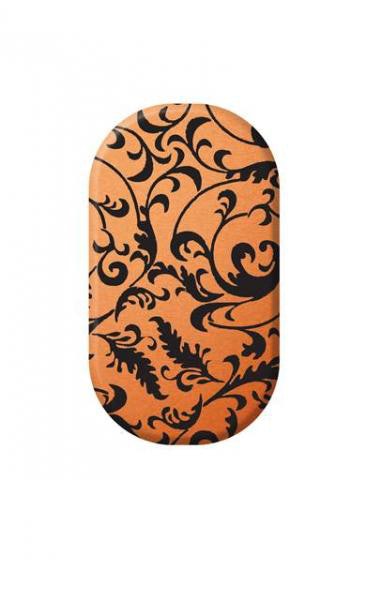 Kylie's Feathers
"I just love this 'Barely There' pattern that was inspired by friendship!" exclaimed Zoe. The feathers represent positivity, happiness and serenity, and the 'barely there' pattern provides the option of wearing this Minx design by itself, or over another color.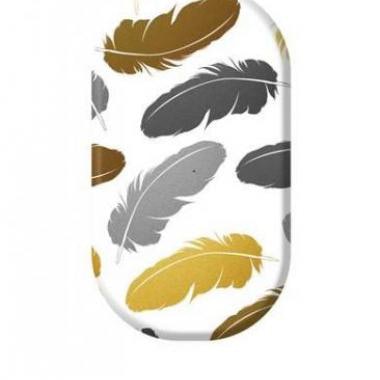 Spartan White Gold
"The inspiration for this simple, sexy Minx comes from my husband Steve, who is obsessed with the color white and whose heritage is Spartan," chuckled Zoe. "He had everything to do with the design of this Minx: the white symbolizes strength, but is shielded by the gold."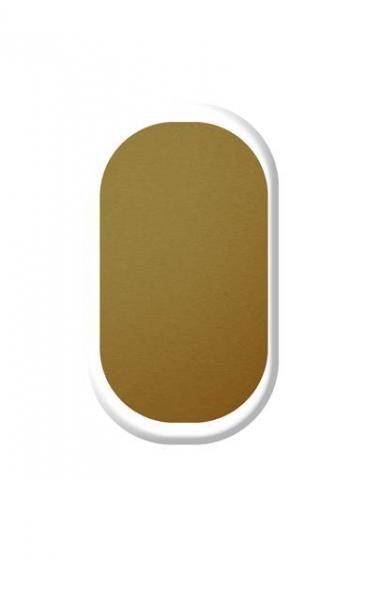 [Images: Minx, Inc.]
In Brazil, designer Vitrino Campos specifically requested Minx to emphasize his modern handbag collection deemed SS2014. The coating used was MinxLusion, a shiny silver nail covering that reflected Vitrino's imagination and perfectly suited the show's theme.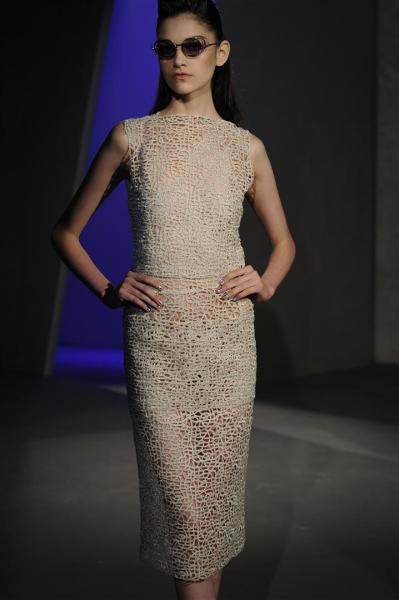 [Image: Fotosite]
In Japan, Hall Ohara held his In-Process fashion show and cooperated with nail stylist Kanako Shimoshige. Kanako chose custom Minx nails that featured special graphics on the thumb and middle finger.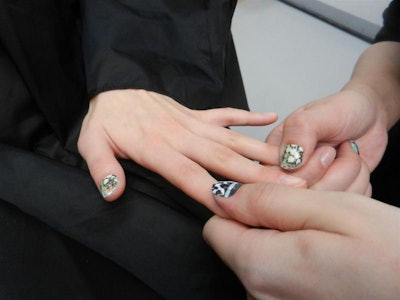 [Image: Sthanu]