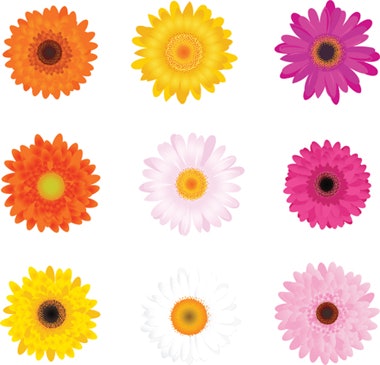 Welcome the blooming flowers and bright sunshine with these festive polishes and products! Click through to see them all.
[Image: iStockphoto/Thinkstock]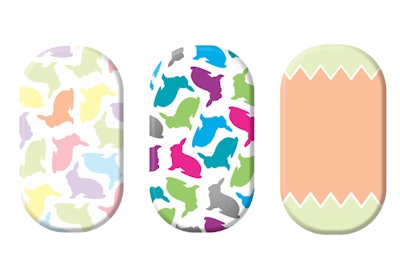 To celebrate Easter, Minx offers a variety of themed coatings in pretty spring colors.
[Image: Minx]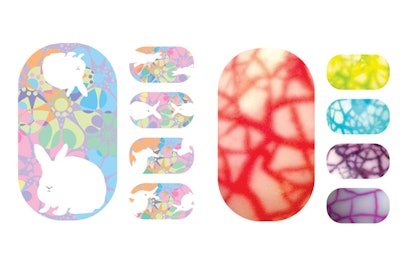 Minx also has two sets of coatings for Easter that allow you to have a different design for each finger. 
[Image: Minx]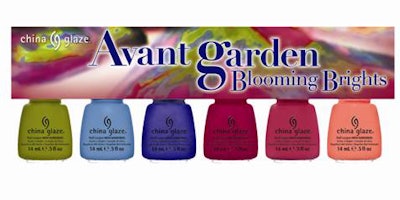 China Glaze Avant Garden is ideal for Spring. The Blooming Brights set includes Budding Romance (moss green), Sunday Funday (bright sky blue), Fancy Pants (indigo with pink and purple shimmer), Snap My Dragon (red with pink shimmer), Passion for Petals (bright salmon pink), and Mimosas Before Manis (shimmery coral).
[Image: China Glaze]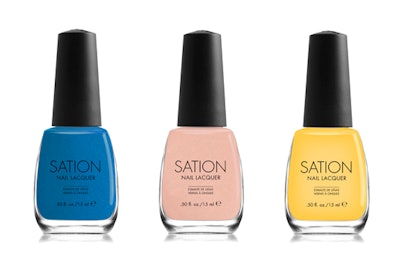 Sation's new Candylandia collection is full of bright, tantalizing hues like AbbacaDazzle (yellow), Cast a Spill on You (bright sky blue), and Chocolate Chip Resistant (light pink).
[Image: Sation]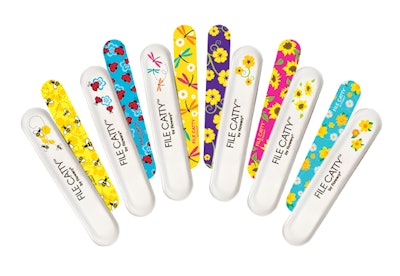 The File Catty Bugs and Blooms Collection is a fun set of products to have on display in your salon for clients to purchase. File Catty files even come with clear cases so files stay clean even when carried in the bottom of a purse.
[Image: Flowery]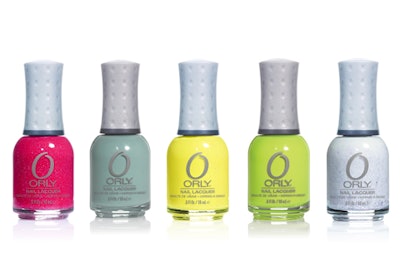 Orly polishes dazzle with all the hues of a blossoming garden. Try Elation Generation (sparkly hot pink), Jealous Much (dusty blue), Melodious Etopia (light yellow), Glowstick (lime), and Peaceful Opposition (white sparkle). 
[Image: Orly]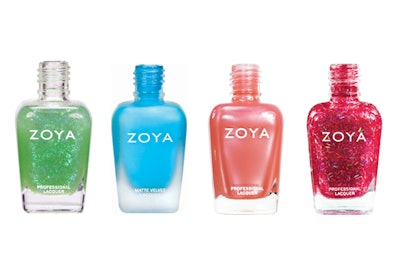 Add sparkle and shimmer to the season with these Zoya polishes: Opal (mermaid green sparkle), Phoebe (glowing sky blue), Willow (shimmery coral), and Kissy (festive multicolored glitter).
[Image: Zoya]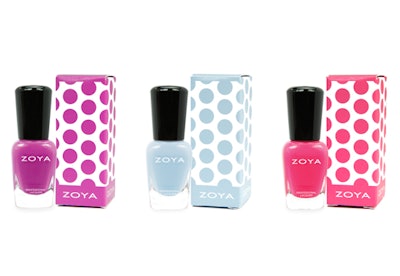 Zoya Color Cuties have bold color in tiny polka-dotted boxes. The whole set includes twelve lacquers. Pictures here is Audrina (vibrant lavender), Blu (baby blue), and Lo (powerful pink).
[Image: Zoya]