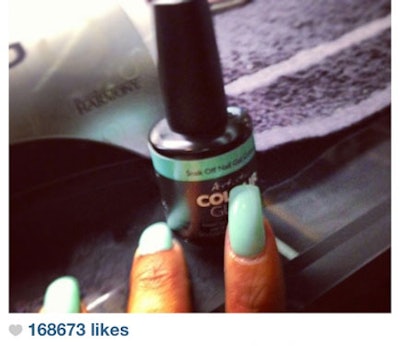 Singing superstar Rihanna went public to declare her affection for the latest love in her life: Artistic Nail Design Colour Gloss in Charming, a new mint créme color from the brand's "What Kind of Woman Are You?" spring 2013 collection!
"Rihanna will often fly me out, even for a quick touch-up, just to make sure her nails are on point," reveals Kimmie Kyees, Rihanna's longtime manicurist. Artistic Nail Design Colour Gloss in Charming is Rihanna's most recent choice, which she proudly displayed on her Instagram account.
"Artistic Colour Gloss #Charming get into it!" her post read. The post has since garnered over 190,000 "likes."
After Rihanna's March 15 performance at the Hartford XL Center in Connecticut, Kyees applied acrylic extensions to the celeb's nails while en route to the Montreal Bell Center. "I've applied nails in stranger places, so this was a breeze," Kyees explains.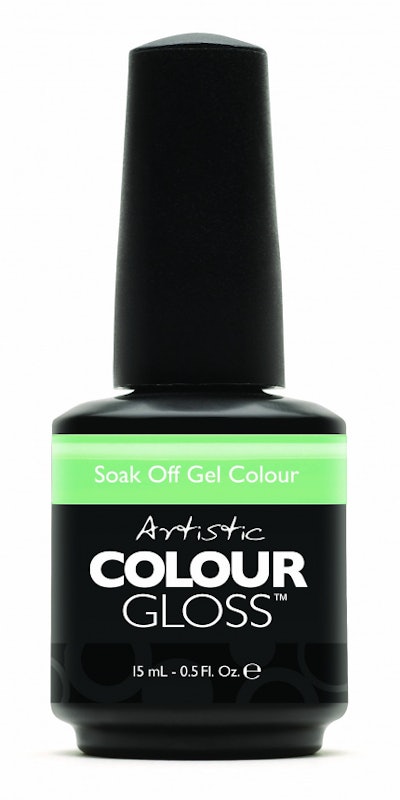 For more information, visit www.artisticnaildesign.com.
[Images: Courtesy of Kimmie Kyees, Instagram, Artistic Nail Design]