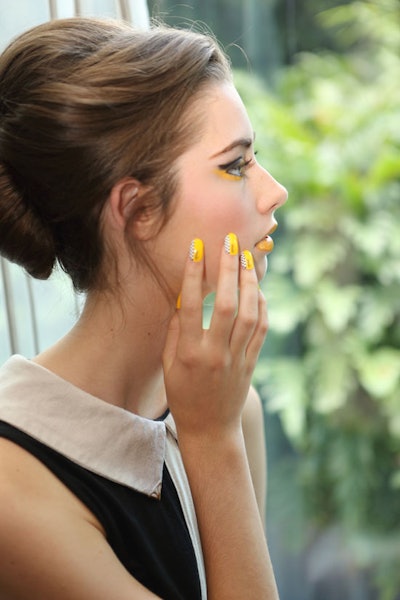 This year marked the fifth anniversary of the Fashion Palette Runway Showcase in Sydney, Australia, a sizzling celebration of Australia's newest designers. The theme was New York, and custom Minx "Taxi" nail coatings helped to transport guests from Sydney straight to New York City!
 
Over 250 fashion-savvy guests were greeted by live mannequins who were dressed in unique yellow ribbon dresses and Minxed with custom Minx nail coatings designed and applied by leading Australian nail stylist Monica Ropiha. Fire breathers, trumpet players, bundles of yellow balloons and floating umbrellas in the pool combined with a live performance of Empire State of Mind created a jubilant atmosphere.
 
"I was so excited to be given such fun theme to work with," exclaimed Monica, who was tasked with creating the custom nail fashion for the launch event. "I discussed some ideas with Janice Jordan, the co-founder of Minx, and in no time we came up with a yellow taxi cab design that epitomizes New York, and then decided to add "Fashion Palette" lettering to make the nail coatings specific to this event."
 
Monica and her team of nail stylists adorned the nails of 40 models for the main runway event using a custom Minx inspired by all 16 designers.  "I had collaborated with Janice at Minx to create a nail design that would complement every outfit," explained Monica, "and the result was a soft nude pink with a white triangle from the cuticle with a holographic accent line that looked fantastic on the runway," she enthused.
 
On Friday, Monica and her team of Roxana Pourali, Angela Lucisano and P'treece Ropiha again provided nail fashion for the runway models, this time using a custom Circus StarBurst Minx that had been inspired by the Circus Theme. Monica and her team applied over 800 nails to 40 models over the course of the three events.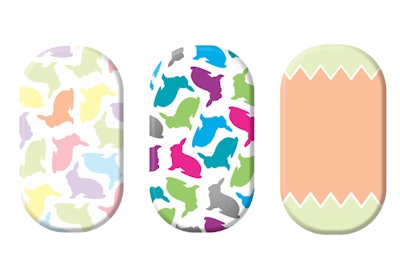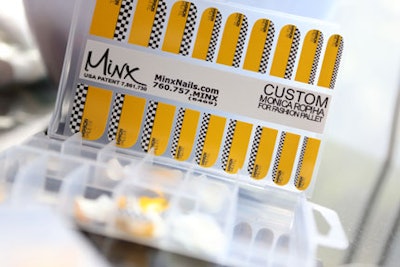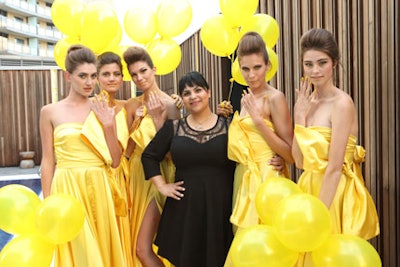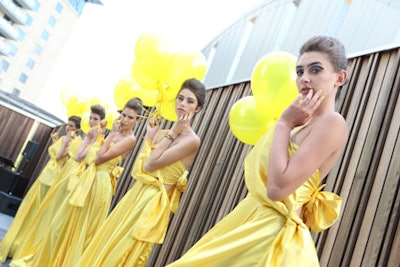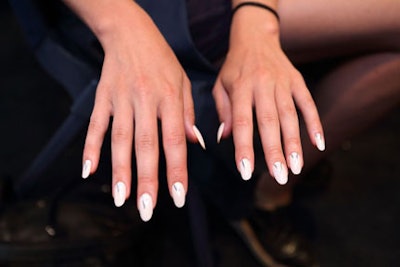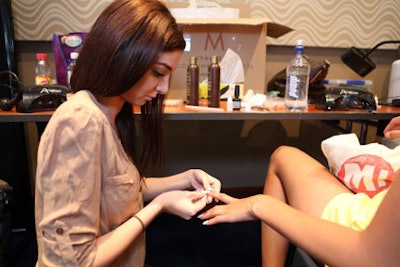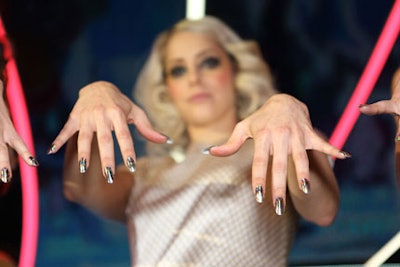 [Images courtesy of Minx Inc.]