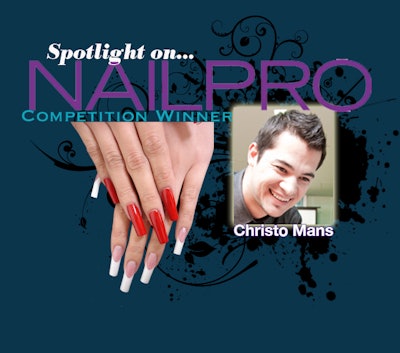 Welcome to Spotlight on… NAILPRO Competition Winners.
Here we interview outstanding Nail Artists who have placed in past Nailpro competitions and highlight their work.
This week we speak with Christo Mans, who most recently took home third place in the NAILPRO Long Beach 2013 Freestyle Sculpture Novice Division.
Where do you live?
Irvine, California, but I am also a South African citizen.
What competitions have you won?
Nailympics USA 2012 Mixed Media Division 1 – First Place
Nailympics USA 2012 French Acrylic Sculpture Division 1 – First Place
NAILPRO Sacramento 2012 Salon Success Novice Division – Third Place
NAILPRO Long Beach 2013 Freestyle Sculpture Novice Division – Third Place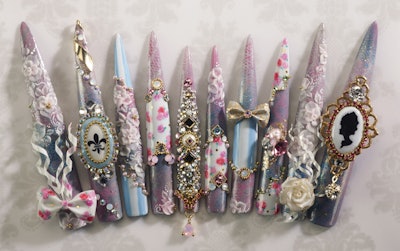 What was your first competition?
NAILPRO Long Beach 2012
What made you decide to compete?
My nail mentor/teacher Megumi Sawase encouraged me to compete. That combined with the desire to push myself to one day be part of elite nailists that are ranked as the best.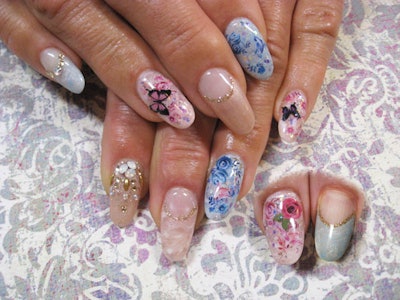 Why do you enjoy NAILPRO Competitions, as compared to other nail competitions?
NAILPRO comps are always fun and well organized. I love the feedback from judges and the feeling of being part of a family with all the competitors. I love the trophies!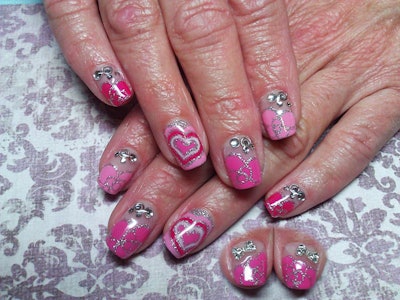 Where do you work?
I am the owner of Jeweled Nails.
Tell us about how you got started in the nail industry.
I started in marketing and graphic design for Bio Sculpture Gel.
What/Who inspires your work?
Japanese style nail art & competition nails. Megumi Sawase my mentor.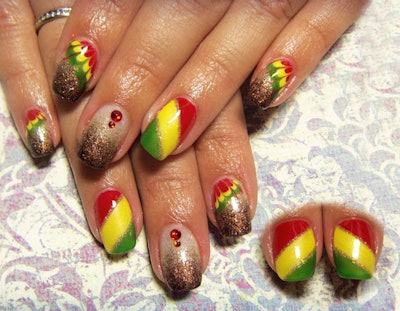 Which tool(s) can't you live without?
Portable Drill. Gel and Sculpting Brushes.
What is your favorite technique or style?
Gel "Peacock" technique. Embellished "Jeweled" nails.
What tip can you offer to other nail competitors?
Practice in segments focusing on specific aspects of judging criteria. Sometimes you make perfect smile lines, or perfect filling when you do a practice set. Then when it comes closer to the competition, practice staying on time.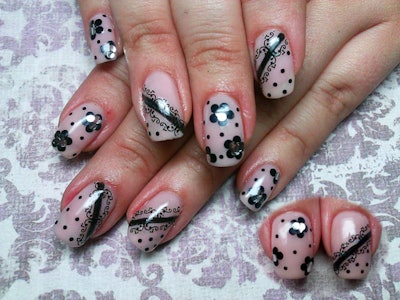 Anything else you would like to add?
Training in nail school is not enough of what you need in order to succeed in competitions. Take advantage of continued education and nail academies that offer courses in advanced techniques for competitions and 3D or Painted Art.
You can find Christo Mans on the web:
Facebook: Jeweled Nails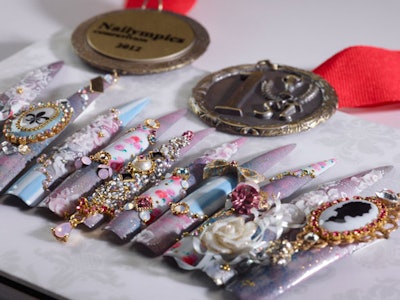 Click here to learn more about NAILPRO's Competitions!
Nailpro reserves the right to edit submissions for length, grammar and clarity.