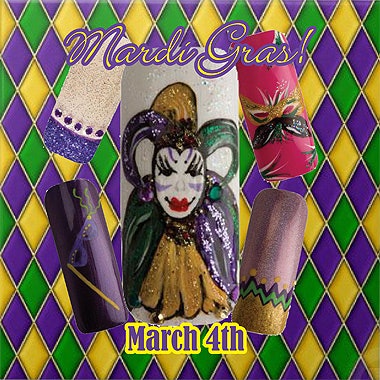 March 4th is Mardi Gras!
Create a New Orleans style celebration sure to earn your clients a string of beads with these 5 Mardi Gras themed designs!

Advanced artists paint this traditional Mardi Gras Harlequin we call "Behind the Mask"

Beginners use the purple, gold and green of Mardi Gras to paint this "Carnival" mask!