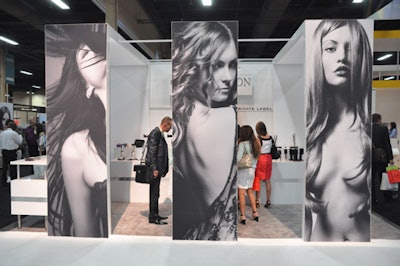 Every year, trends are discovered at Cosmoprof North America (CPNA). Celebrating its 10th anniversary in Las Vegas this past July, the professional beauty show featured the latest in spa and salon products, drew 25,000 attendees, 856 exhibitors, and had a 9% attendance increase versus last year. Retailers and innovation seekers scoured countless aisles to find new brands and categories to introduce to their consumers. Many of the trends discovered at CPNA are usually found on runways during fashion week and in fashion magazines. Key trends seen at CPNA include a plethora of different nail offerings—from textured nail formulas to mood changing shades to at-home gel options—as well as DIY smart phone skin analysis technology, beauty oils, organic hair lines, technology to improve hair growth / texture and next generation hair smoothing treatments, minus harmful chemicals such as formaldehyde. For the second year, CPNA brought back the TrendScouts to report on the hottest finds in beauty. Their tweets were displayed throughout the show floor, this along with the findings from beauty bloggers, editors, makeup artists and retailers comprise the CPNA 2012 Trend Report.
NAIL TRENDS:
???Unlimited Shades of Everything: Expect a slew of new gel color shades from CND, OPI, China Glaze; and a new color collection from Seche Vite. CND has six new Shellac shades for fall, bringing Shellac's total shade count to 42. For fall 2012, OPI is partnering with the new James Bond 007 film "Sky Fall" with new shades of gels, lacquers, magnetizers and nail appliques. OPI is also launching an 18K Gold Lacquer Top Coat containing real gold leaf, to sell for $30. China Glaze is launching half a dozen new shade collections for the back half of 2012 including On Safari, New Bohemian and Cirque Du Soleil 3D. The brand is also launching its first ever Real Nail Polish Appliques. Seche Vite, the best-selling Fast Dry Topcoat brand is launching a 33-color collection in September 2013. It will utilize Seche Vite's fast drying technology and only require one coat for maximum color.
Textured nails are everywhere: Professional offerings by CND and Young Nails allow aestheticians to apply pure pigment in the form of mica powder directly onto nails to deliver brilliant glimmer, sparkle or texture. CND calls their powder Additives, which is shipping now to salons. And, Ciate, the maker of the Caviar Manicure now available at Sephora, and launching the Sequined Manicure and the Velvet Manicure in four sku's, in the fourth quarter. For professionals, Ciate is launching the Caviar Manicure Bar that includes 47 tubes of caviar bead colors. For the mass market, Ciate has created Nail Rock, designer nail wraps.
Layla Nails – the Winner of the 2012 Discover Beauty Award introduced the fall shades of the widely popular Magneffects and Hologram Collection. Their newest launch, Soft Touch, adds an element of matte with texture, available in 12 hues for Fall/Holiday .

Environmentally friendly nails were also prevalent such as Acquarella, a premier water-based nail polish brand with highly advanced, technology in their nail polishes and removers – which does away with harmful petrochemical solvents and chemicals.
Peacekeeper Cause-Metics is rated one of the safest paint-based nail lines by the Environmental Working Group, (and) the ECO-SMOOTH NAIL PAINTS are four, new long-lasting enamels made with indigenous Argan Oil, which is high in amino acids. All profits, after taxes, are used to support women's health advocacy and human rights issues.
Cool Nail Packaging: New CID Cosmetics introduced the new i – polish featuring a built-in light, making it perfect for application anytime, anywhere. i – polish is free from ingredients found in traditional nail polishes, such as Formaldehyde, Toluene and Dibutyl Phthalate (DBP).
A gel system for home use—with all the bells and whistles: Orly launched Smart Gels, an at-home gel Starter Kit (currently available Ulta and Sally Beauty stores). Each Kit includes a nail tip primer, base and top coat, cuticle oil, cleanser, remover and tools; it will sell for $59.50. A Smart LED Lamp (about the size of cell phone) is sold separately and will retail for $195. Gel nail colors, 12 shades in total, will also ship to stores, and will sell for $9.95 each.
[CPNA Image and Layla Nail Polish Image courtesy of Y Public Relations; Nail Polish Colors Image: Thinkstock/Hemera]