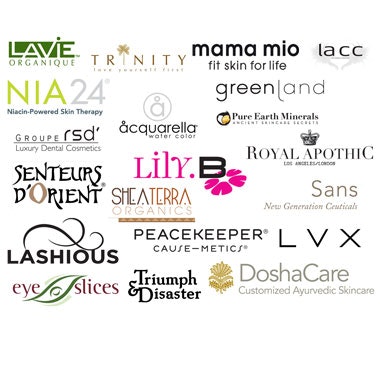 Cosmoprof North America has just announced their 2012 SPOTLIGHTS lineup, and the list is impressive: the 20 brands come from eight countries and provide exciting, innovative products geared towards all things beauty. As part of the Discover Beauty program, SPOTLIGHTS gives smaller companies the opportunity to showcase their wares amongst their corporation counterparts at their own exclusive exhibit space.
From eco-friendly nail polishes to organic skin care systems, here are the inaugural SPOTLIGHTS brands:
ACQUARELLA – www.acquarellapolish.com
DOSHACARE – www.doshacare.com
eyeslices – www.eyeslicesusa.com
Greenland – www.greenland.nl
la CC by LA Couleur Couture – www.laccbeauty.com
LaVie Organique – www.lavie-organique.com
Lily.B Skincare – www.lilybskincare.com
Line N Grow – www.lashiousbeauty.com
LVX – www.shoplvx.com
Mama Mio – www.mamamio.com
NIA 24 – www.NIA24.com
PeaceKeeper Cause-Metics – www.iamapeacekeeper.com
Pure Earth Minerals – www.pureearthminerals.com
Royal Apothic – www.royalapothic.com
RENOV'SMILE – www.renovsmile.com
Sans New Generation Ceuticals – www.sansceuticals.com
Senteurs d'Orient – www.odyssey-collection.com
Shea Terra Organics – www.sheaterraorganics.com
Trinitae Handmade Dead Sea Products – www.odyssey-imports.com
Triumph & Disaster Ltd – www.triumphanddisaster.com
Stop by their booths at the July 22-24 show and check them out!