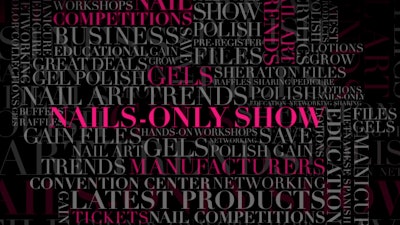 Get tickets now to NAILPRO Sacramento, the industry's largest nails-only trade show.
Meet nail professionals from all over the world.
Learn the latest trends and techniques from renowned educators.
Buy the hottest professional nail products at fantastic prices from manufacturers in every aspect of the nail industry.
Attend a whole day of NAILPRO Networking Events.
Kick off the first event for NAILPRO Competitions 2013.
Get tickets online at nailprosacramento.com or call 888.491.8265.
Save when you buy online before September 7, 2012.