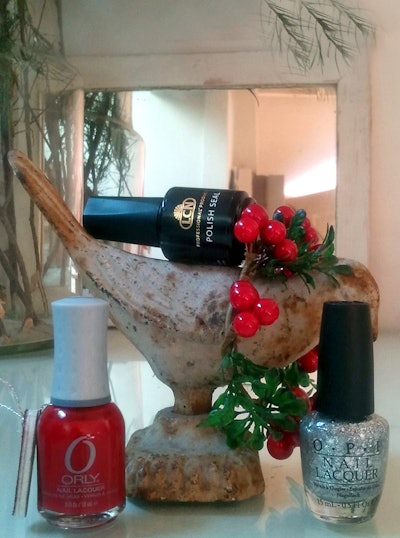 Hi everyone! Happy Holidays.
I suppose these nails reflect Xmas more than The Festival of Lights but I wanted to share about these products.
LCN's Polish Seal, the crimson berry red from Orly and the disco ball Crown Me Already from OPI.
I'm in love with all three. And I'm telling you, the Polish Seal works. It can be used as a top coat; then instead of clients anxiously waiting for their nails to dry or messing them up (which is what I always do), place their nails under a UV light for two minutes and bam—your client is out the door with no smudges, nicks or bumps.
Whatever traditions you are practicing tonight, may it be merry and bright!
—Megan James