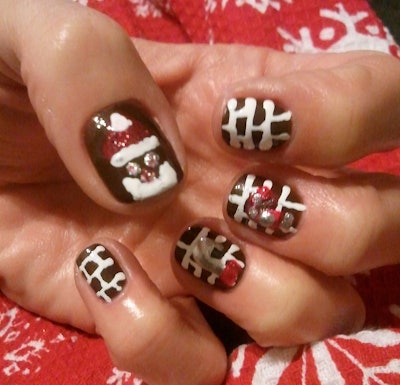 Hope everyone is enjoying the holiday season.
I saw brick nails awhile ago and have waited until now to create my Santa version with two stockings. I tried to put a very tiny initial on one of the stockings, but it didn't work out. Still, I think the point is clear!
The brown nail color is Wild Things from Jessica Cosmetics and the art work was done with Cina Nail Creation's art pens.
—Megan James