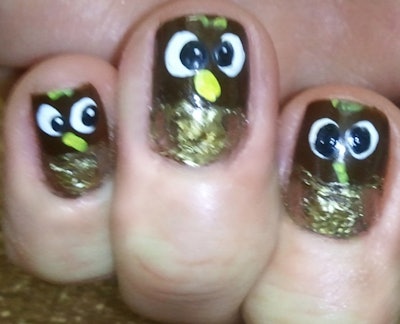 With today being the first day of autumn, I thought I'd create owls on my nails. These birds of prey are fun to decorate with during the fall months and even cuter on nails!
I used Instant Artist striper brushes from Orly, a Long Pen from Republic Nail and a lacquer from Jessica Cosmetics.
The owl and I share a characteristic—being nocturnal! Hence, the title.
Happy Fall,
—Megan James