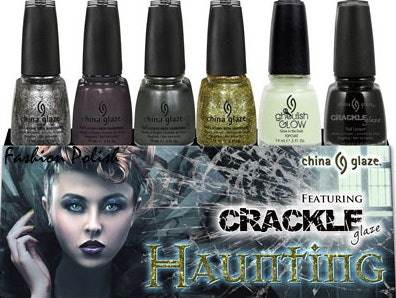 What month is it?! My office currently shares space with bats, cobwebs and a pile of amazing HalLoWeeN nail décor. Oh yeah, NAILPRO recently finished a photo shoot!
We illustrated the hottest nail colors and accessories for All Hallows Eve by means of a miniature set depicting a haunted village and a formidable forest. Spirited collections like the Haunting Collection from China Glaze stood in as the uncanny town residents.
The Haunting from China Glaze is a six-piece series including four intense colors, glow-in-the-dark top coat and black Crackle Glaze. This is a must-have not only for it's cool effects but also, because your clients will stylishly wear these magnificent colors into the winter season and beyond.
Be on the look out for this spook-tacular story in the October issue of NAILPRO.
—Megan James