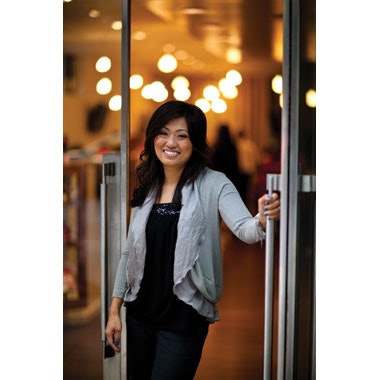 Cultivating the atmosphere of relaxation and community into the nail salon was Jane Park's goal for Julep. The former Starbucks executive sought inspiration for her enterprise in the coffee chain's culture of the "third place" between home and work. "I appreciated the space that Starbucks provided for people to get together," she recalls. Park felt that element was missing at the nail salons in the Emerald City and ventured to fill that void with the four locations she's since opened in the Julep chain.
Salon Statistics
Year Founded: 2007
Owner: Jane H.S. Park
Website: julep.com
Address/Phone: Flagship: 1427 5th Ave., Seattle, WA 98101; 206.985.0088.
Hours: Sun. 11 a.m.-6 p.m.; Mon., 10 a.m.-6 p.m.; Tue.-Wed. and Fri.-Sat., 10 a.m.-7 p.m., Thurs., 10 a.m.-9 p.m.
Signature Treatment: Spa Manicure & Pedicure Treatments
Best Selling Service: The Girlfriends Glycolic Manicure. This anti-aging service focuses on the often-neglected skin on hands, and includes Facial for Hands, a Julep brand glycolic hand scrub with instant gratification. Hands are moisturized after polishing with Everyday SPF, a Julep hand cream with SPF 30.
Photos: Courtesy of Julep Nail Parlor
Related Stories: 20 Lounge • Isle PediSpa • Ki Nail Bar & Organic Spa • Studio One Salon & Spa • Velvet Nail Lounge • Richard Joseph SalonSpa • Sephora Nail Studio by XpresSpa • Elizabeth Arden Red Door Spas • Le Posh Spa|Salon|Lounge • Bellacures • Lulu's by Travis Parker • Elizabeth Ashton Ayurvedic Nail Spa • MiniLuxe • New Brentwood Gardens Nail Salon • Beauty Box Salon & Nail Spa • COLOR a Salon by Michael Boychuck
---
Post your nail art in our Users' Nail Art Galleries » and share, vote or link from your own nail art blog! Don't miss our digital edition for step-by-step nail art » and check our website's nail art archives » for nail art you might've missed!
---