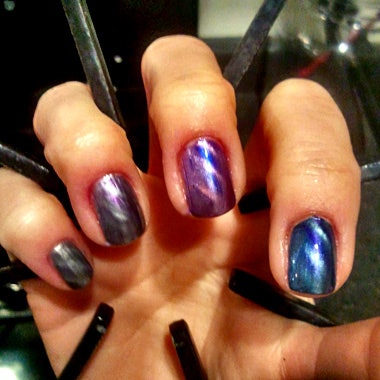 Happy Friday Everyone!
I finally tried the magnetic polish from LCN last night. It was super easy and dried much quicker than I thought it would. You can have the same design on each nail depending on how you arrange the magnet, however, each nail will turn out just a little different which adds to the ooh and aah effect with these polishes!
Check out our demo of magnetic polish on You Tube.
—-Megan James