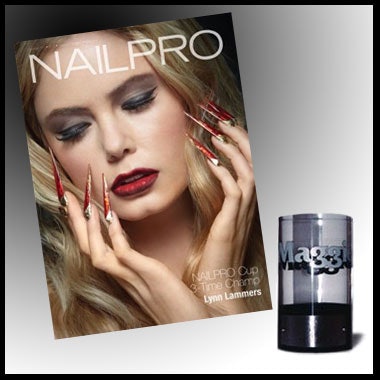 The Western Publishing Association hosted the 60th annual Maggie Awards on Friday, April 29, 2011. These awards honor top magazines in different categories from overall content and art, to specific articles and layouts. And NAILPRO celebrated two wins that night!
The first award was for Best Fashion, Beauty & Grooming/Trade for the December 2010 issue!
The second award was for Best Color Editorial Series for the March 2010 color story "Polish Me", where we transformed our studio into Wonderland and followed Alice through her adventures while showing off the spring 2010 nail polish collections .
Congratulations to the entire NAILPRO team! This was a sweet, sweet reward.