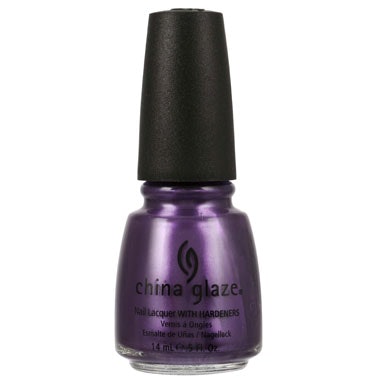 "Don't Touch My Tiara!" shouted the Diva Bride as she read the doting prince's many very sweet Love Letters. He'd been a Royal Tease for years and they were finally ready to tie the knot. The Exceptionally Gifted bride was Ravishing, Dahling in a gown and jewels of Pure Elegance. The soon-to-be Princess Grace was ready to Make An Entrance into the Visions of Grandeur as the future Mr. and Mrs. forever. Waiting for the moment to come was Pure Torture. . .
From the China Glaze core collection of high-quality nail lacquer, celebrating the much anticipated Royal Wedding is as easy as heading to the local beauty supply store. China Glaze features colors perfect for everyone, from bold, bright shades to neutral and demure with everything in-between.
The Royal Shades:
Don't Touch My Tiara – A sheer, hot pink shimmer sure to rock his royal socks
Diva Bride – Perfect light beige crème for French or to wear alone for an engagement
Love Letters – The French manis love this sheer blush gloss
Royal Tease – This shimmery grape purple is worth the agony
Exceptionally Gifted – A sweet bridesmaid pink with a golden frost
Ravishing, Dahling – Don't spill this burgundy wine jelly on that white dress!
Pure Elegance – Sweet flower girls in baby pink with pink shimmer
Princess Grace – Whisper sweet nothings about this soft pink pearlescent
Make An Entrance – A bright hot pink crème for princesses who aren't shy
Visions of Grandeur– From rags to riches with this deep red adorned with gold shimmer
Pure Torture– This fiery red-orange jelly is inspired by the first of year marriage

Images courtesy of American International Industries.