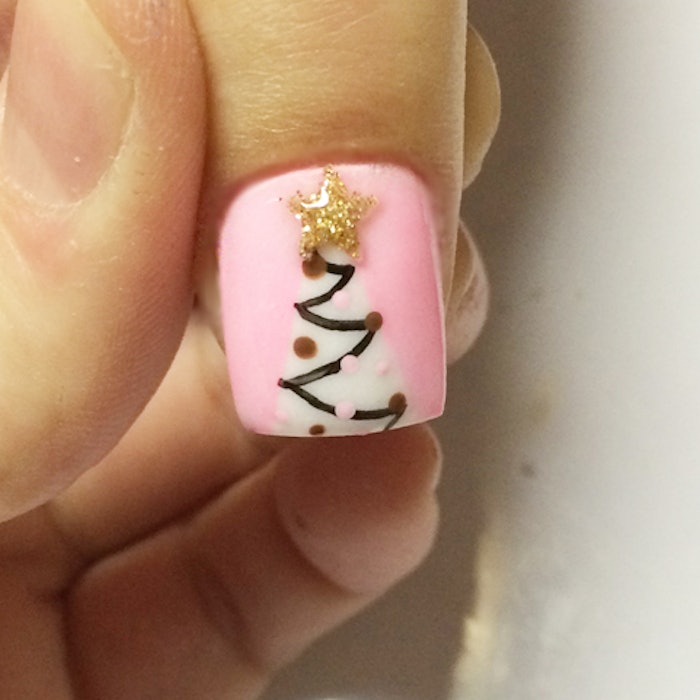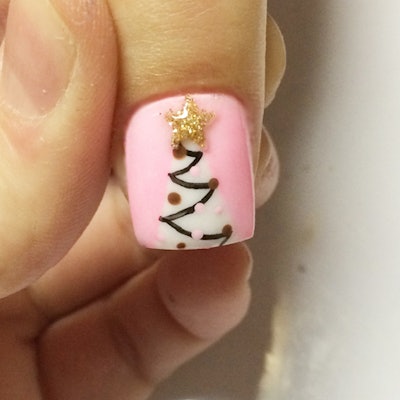 With all the gel, gel polish, and hybrid gel-lacquers now out there, it's sometimes easy to forget about the power of colored acrylic for nail art! Follow this tutorial from Stephanie Rochester, a Californian nail artist as she shares how to design the perfect pink trees.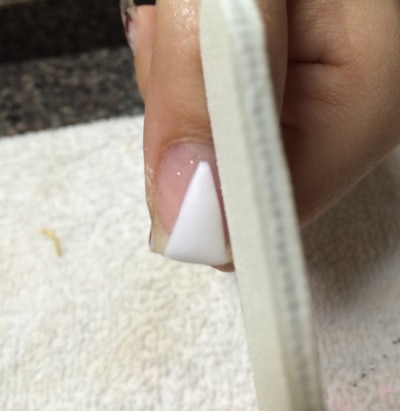 Products needed:
Premium Extreme White Acrylic
Glam and Glits Orchid pigment mixed with a little white acrylic to get the baby pink
Acrylic paints in brown and baby pink for the ornaments
Gold glitter from Martha Stewart collection glitters mixed with clear acrylic
1. First, lay acrylic down in a tree shape. Let it dry and file the edges into a clean point.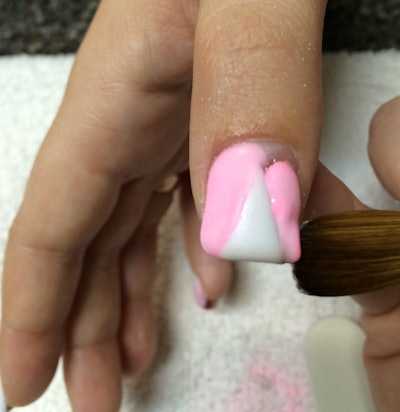 2. Fill in acrylic around the tree.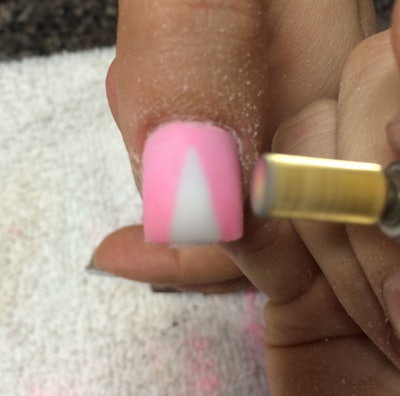 3. File through the acrylic to get clean edges and a clean tree shape. (Note: No, you do not need to add clear before doing this step.)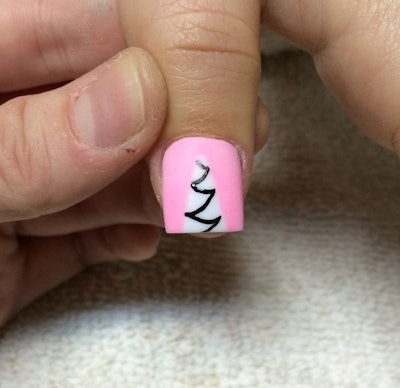 4. Start designing your garland strand with acrylic paint (any color you'd like).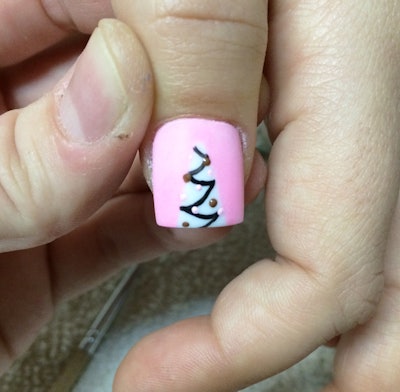 5. Using a dotting tool, dot your ornaments around the tree.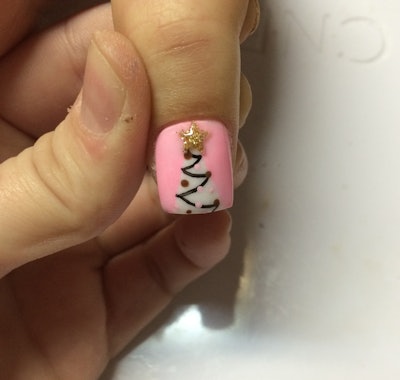 6. Using a star-shaped acrylic mold, shape a gold glitter star then glue it down.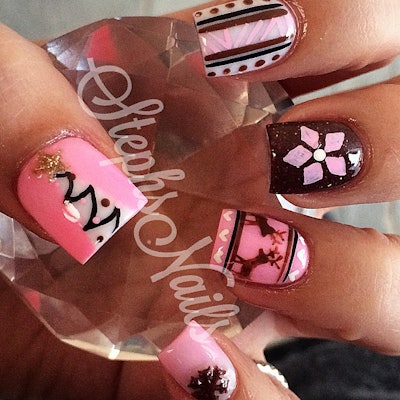 7. Add your clear coat! Done!
Follow Stephanie on Instagram: @_stephsnails_
[Courtesy: Stephanie Rochester]
See more winter nail tutorials: