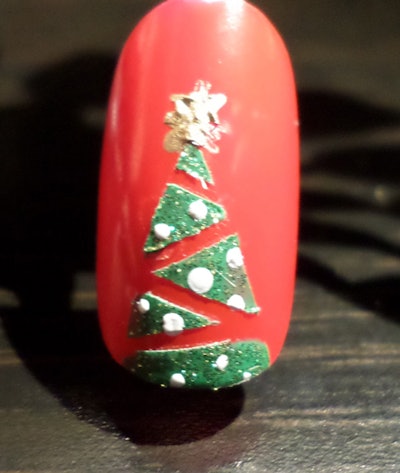 "You're never fully dressed without a manicure." That's the motto of manicurist Shannan Cieara, better known as The Nail Dresser, of The Dressing Room Nail Bar in Suitland, MD.
Today, she shows us how to make these taped-off trees that clients will covet.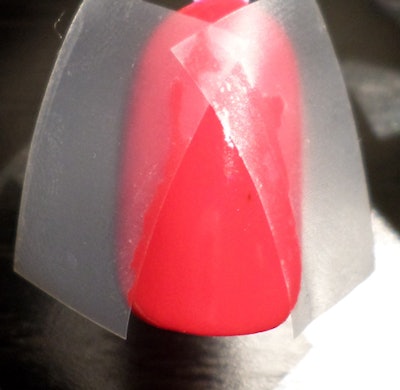 Supplies needed:
Scotch tape
Scissors     
Small and medium sized dotting tool
Toothpick
Essie Blanc, Good as Gold, Pretty Edgy and Russian Roulette
Essie Good To Go top coat
China Glaze This is Tree-mendous
Step 1: Polish the nail using Essie Russian Roulette as your base color. Allow polish to dry in between coats.
Step 2: Cut two small pieces of tape. Place each piece on the nail forming a triangle.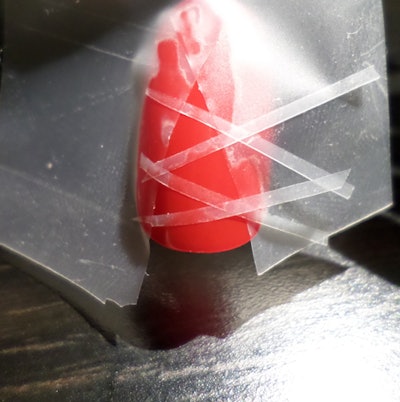 Step 3: Cut 3-5 thin strips of tape. Place each piece on the nail in a horizontal position forming smaller triangles.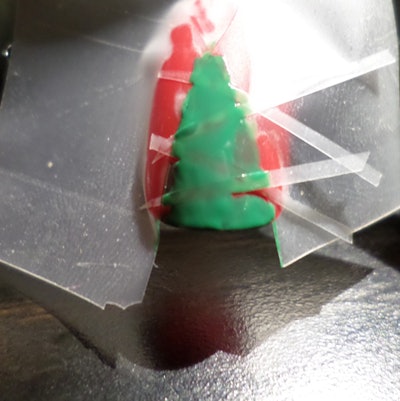 Step 4: Use Essie Pretty Edgy polish in between the two strips of tape. Allow to dry, then apply China Glaze This is tree-mendous.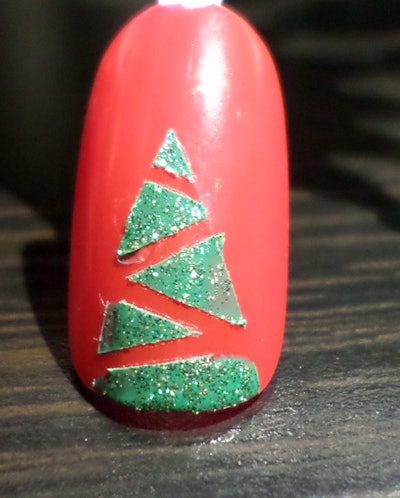 Step 5: Once the polish has dried remove strips of tape. You should have an outline of your tree.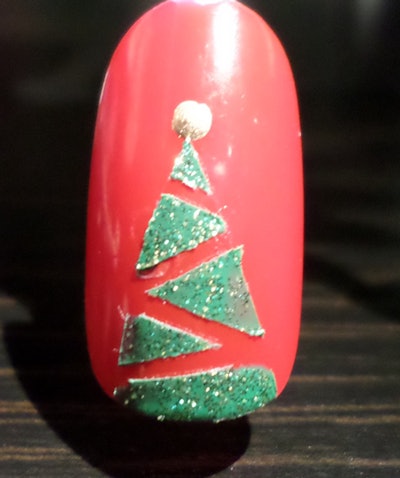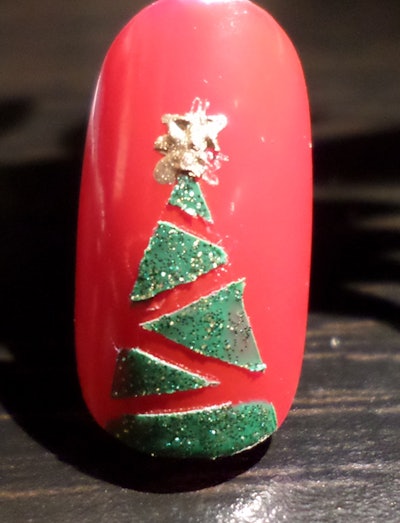 Step 6: Using Essie Good as Gold, add a dot at the top of the outlined tree with your medium sized dotting tool. Then take a toothpick and pull the polish outward forming a star.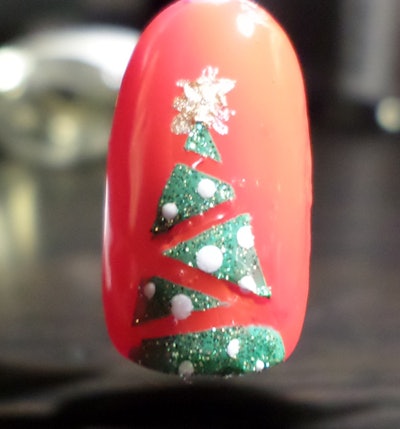 Step 7: With your small dotting tool, add dots to your tree using Essie Blanc.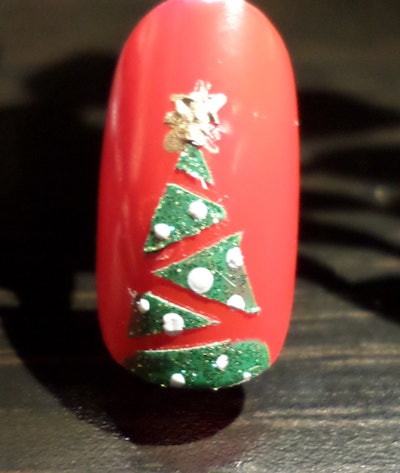 Step 8: Allow to dry. Apply Essie Good To Go top coat.
[Courtesy of ]