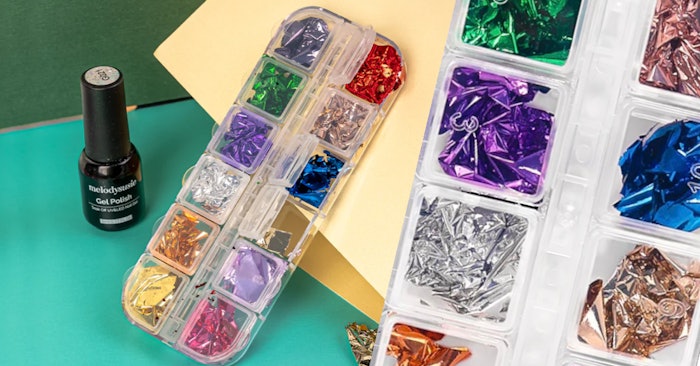 Use MelodySusie's Foil Flakes on your clients' New Years Eve nails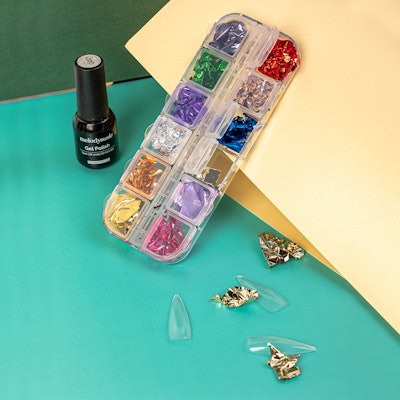 MelodySusie's Gold Foil Flakes are easy to apply, making them suitable for beginner and professional nail techs. The kit of 12 foils includes shades of silver, gold, purple and more. 
Made of tin foil, these hiqh-quality flakes are non-toxic, environmentally friendly and harmless to nails.
How to Apply MelodySusie Gold Foil Flakes
1. Clean the surface of the fingernails.
2. Brush the base with polish, and either place the foil piece on top of the nail, or chop the foil into smaller pieces to place them.
3. Finish with top coat for long-lasting shine. 
Follow Nailpro on Instagram and subscribe to our free daily newsletter to receive the latest news for nail professionals.