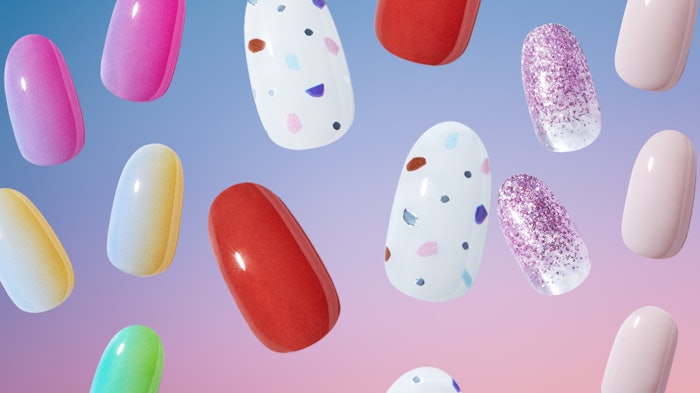 These semi-cured gel nails are easy to apply, allowing customers to achieve stylish nails at home, for a fraction of the time and cost.
Semi-cured gel nail strips are just like gel nails!
The strips have adhesive backs, also known as "gel nail stickers" or "gel nail wraps."
Unlike other regular nail stickers, the semi-cured gel has a real gel nail polish quality that is cured at 60 percent and designed to be applied like a sticker.
When fully cured with a UV light, the nail strips last up to two weeks, which is longer than traditional polish or any other at-home nail options.
HIP CHIC'S Semi-cured Gel Nail Strips are available in various styles, colors and sizes.
The HIP CHIC Nailed It Semi-cured Gel Nail Strip Starter Kit, available in three colors, includes one mini LED UV Lamp, one nail file, one wooden stick, prep pads and 22 gel nail strips. 
Follow us on Instagram and subscribe to our free daily newsletter to receive the latest news for nail professionals.