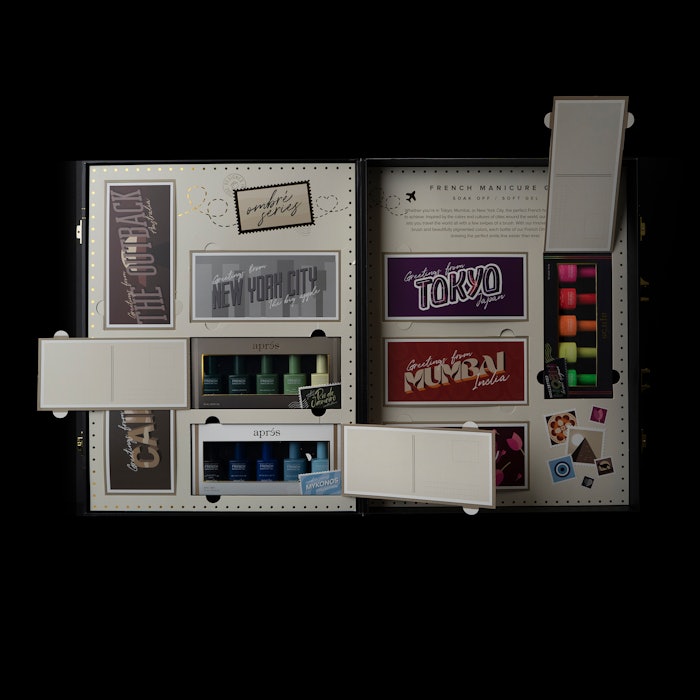 Courtesy of Aprés Nail
The Aprés Nail French Manicure Series offers nine sets of five colors, designed to create a beautiful ombre. The set includes: NYC, Rio, Mykonos, Neon, Tokyo, Cairo, Holland, Mumbai and Outback.
Each color in the collection was formulated from a richly pigmented, medium-viscosity gel that offers flawless opacity.
Each bottle comes with an in-bottle Angled Brush-X, made from densely packed PBT bristles and cut into a sharp angle for the perfect French tool. The sharp angled brush allows for easy sweeping around the curves of the perfect French smile line.